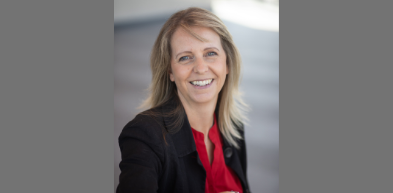 Meet our new director, Sarah Broadhurst
Individual staff development
Interests and information processing
There were many changes in our team in the last few months. We believe that change is good and it allows us to benefit from the skills and expertise of a broad range of professionals. The one thing that did not change is our collective enthusiasm and dedication to bring our programme to as many children and young people as possible. Meet our new team and read an interview with Sarah Broadhurst, our new director.
Bob Lowndes, our director since 2016 retired this March. Bob did a tremendous job guiding our organization through a period of significant change. Our new director, Sarah Broadhurst, joined us on the 29th of April. We are very pleased with her appointment as Sarah has a wealth of experience to bring to the role.  Sarah previously worked for the Institute of Public Care where she was the lead for Autism, Learning Disabilities and Family Carers. Sarah is passionate about inclusive education and is a visionary leader.  We asked Sarah about her experiences and plans.
What made you apply for the AET Director job?
"I enjoyed my previous role but I wanted to move to a role that had the potential to make a bigger difference in the lives of people with autism and their families.  My previous work on the SEND agenda highlighted to me just how many autistic children and young people were not getting their educational needs met.  I believe that access to and engagement in education are crucial for any child's well-being and I am passionate about inclusive education and I wanted to be part of the solution."
Please tell us about your background. What skills and experience will be particularly useful in your new position?
"I left University and started working as a support worker in residential homes for people with learning disabilities and autism. I loved it so much that I decided that this was the sector where I wanted to build a career.  I worked my way up the management levels and completed my registered managers' award.  I soon became aware of the Tizard Centre and after completing an MSc in Autism and Learning Disabilities, I went to work for Kent Autistic Trust.  Several years later I moved to Oxford and started working for the Institute of public care where I was the lead for autism, learning disabilities and family carers.  I have worked at both operational and strategic levels across health, social care, housing and education."
Did anything surprise you once you joined the organization?
"I was surprised by the total number of people who have received the AET training.  I was also hugely impressed by the quality of the training materials and resources and the number of partners that the AET works with."
How does the AET work? Could you tell us how the resources and the training material are created? Who delivers the training?
"The purpose of the AET is to bring the best available training materials, resources and support to education practitioners as far and wide as possible. The programme itself was created and is continuously updated by our dedicated Leadership Groups consisting of leading autism education specialists, academics, people on the autism spectrum, parents and practitioners. Having such a diverse group of stakeholders enables us to create a programme that supports autistic children and young people in every aspect of their education, from creating enabling environments to supporting them with their everyday challenges and tracking their progress in areas that fall outside of the curriculum. The AET programme is delivered through licensed local training partners or 'hubs' supported by regional strategic partners. This ensures that the benefits of the autism specialist-led national programme are complemented with the understanding of the local context and the specific needs of each educational setting. AET training hubs operate in local authority areas and are typically existing local authority outreach services, voluntary sector organizations, commercial training providers and teaching schools."
How can the AET support children and young people on the autism spectrum?
"What we offer is much more than autism training. Our programme provides a 360 degree, holistic approach consisting of a modular, face to face training programme; good practice standards against which schools can audit their practice and plan improvement; competency framework for practitioners to self-assess their practice and to plan CPD and a range of practical resources. We are there every step of the way helping education practitioners better support children and young people on the autism spectrum. We also offer resources for parents helping them identify the best school for their child and support them with advice about exclusions. What we really do is empower the education team around the child or young person (including the parents) with information and practical tools throughout their education all the way from age 0 to 25. Our ultimate goal is to help these children and young people receive an education enabling them to reach their potential. The beauty of the programme, for me, is that good autism practice is good practice for all. Having the knowledge and the confidence to support children and young people with autism creates a better and more positive environment for all children in the classroom."
How is the AET programme different from other autism education training?
"I'm not sure where to start, the AET is unique in so many ways!  The programme is, of course, developed by us and is not available through any other training provider. We put quality at the heart of everything we do and ensure that our training materials and resources are updated in line with the latest research by leading autism specialists. We continuously review and assess every aspect of the programme via delegate and trainer feedback and independent academic evaluations. Our Young Persons Panel is taking an increasingly important role at the centre of our operations and is helping to shape the programme with their unique insight. Last but not least I would like to mention our handpicked delivery partners, the great majority of whom are education professionals with many years of SEN experience under their belts and a real passion for improving the lives of children and young people on the autism spectrum."
What challenges do education settings face at the moment? How can the AET help education settings respond to these challenges?
"It is estimated that approximately 1 in 100 people is on the autism spectrum. The number of children receiving an autism diagnosis is rising mostly because of early identification and more effective systems of assessment. The increasing number of children and young people on the autism spectrum in all types of educational settings presents challenges to staff at a time when resources are stretched and school leaders face many competing demands. It also creates a massive challenge for local authorities in promoting appropriate local provision for autistic pupils identified as needing SEN support and who may have a statement or EHC plan. The AET programme enables setting leaders and education practitioners to identify a multitude of ways to secure positive experiences and outcomes for these pupils. This, in turn, creates an enabling class environment that works better for all the children and students. Thanks to the DfE's support we can offer many of our resources free of charge while our face-to-face training programme is excellent value for money."
Local authorities all over the country are faced with budget constraints while demand for autism services is rising rapidly. Can the AET help?
"Absolutely. Helping local authorities shape their response to autism is what we do best. We believe that autism education works best when initiated by decision makers in the heart of the system. Our programme helps local authorities build capacity in their local schools for autistic children reducing demand for more intensive, specialist services. Many autistic children and young people can thrive in mainstream settings with the appropriate help but untrained practitioners don't know how to support them. We give practitioners the knowledge and the confidence to bring the best out of their autistic pupils. We also give them all the tools to create an inclusive, enabling environment for all children to thrive. The resulting cost saving is welcomed by all our local authority partners. Apart from cost saving, our programme also enables local authorities to supplement their budgets by delivering AET training in their area. An AET license gives exclusive rights to deliver AET training for the duration of the license period. Find out more about the benefits of an AET license.
Changes in the government's SEND provision mean that there is an increasing pressure on mainstream settings to accommodate and support children with SEND. Quoting the Secretary of State:
"SEND pupils are not someone else's problem. Every school is a school for pupils with SEND, and every teacher is a teacher of SEND pupils. And all schools and colleges – alongside central and local government – have a level of responsibility here, it cannot just be left to a few. Children, young people and parents should – and do – have a strong say in all of this, and I am clear that specialist provision can be the right choice for those with more complex needs. But mainstream schools and colleges – with the right support and training – should also be able to offer strong support for many more children and young people with EHC plans, as well as high-quality SEN Support for those without plans."
However, it is possible to engage in good SEND practice and still not meet the needs of our autistic children and young people because on its own, good SEND practice does not necessarily result in good autism practice.  That is where the AET can help and we are very pleased to see that more and more local authorities are recognizing the benefits of the AET programme and using it as part of their strategic approach to reducing demand for more intensive, specialist and costly services.
My message to local authorities is this: we are here to help. Get in contact to find out how our DfE funded, award-winning, evidence-based programme can help you. " Read more about the benefits of the programme.
What are your plans for the future for the AET?
"I think we have to build on the great foundations that we have by expanding our offer.  There are three key ways that we could do this.  The first is to develop a wider offer for individual educational practitioners who may be struggling to access awareness-raising training in their local areas.  This could be done by creating some online modules.  This is particularly relevant for educational practitioners in early years and post-16 settings.  The second is to broaden our offer to individual educational settings that do not wish to train other people but do want to ensure that their own workforce has the right skills and knowledge to support autistic children and young people in their setting.  Finally, we need to work with strategic leaders in local areas to embed a strategic approach to ensuring that educational staff has the skills that they need.  Only by doing this will we reduce the exclusion of autistic children and young people from educational settings and ensure that they experience positive outcomes and are supported to engage as active citizens in their local communities."
In April, we also welcomed Lisa Downs and Julie Rahman in our team. Lisa is supporting our delivery partners in the north of England and cheers us all up with her infectious laugh. Julie is our interim programme co-ordinator who is doing a great job making sure that everything runs smoothly.