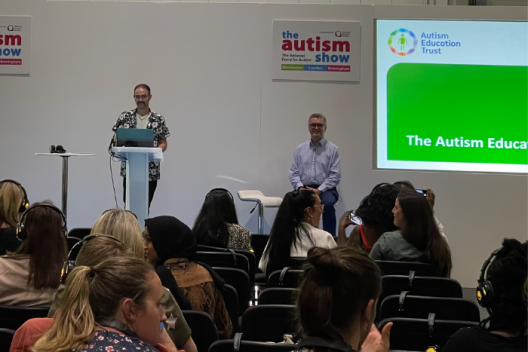 The Autism Shows 2022
Working in Partnership
Building relationships
Exclusion
Good Autism Practice
Parents
Another year of The Autism Shows has flown by, and our stand has never been busier!
Reading time: less than 00:01:30
This year, we attended conferences in both Manchester and London, as well as taking to the centre stage to share our autism education expertise with attendees.
At the Autism Education Trust stand, the head office team and some of our fantastic AET Partners from across the UK shared details of our world-class, award-winning Professional Development Programmes.
We spoke with education professionals, education leaders, autistic people and their families, to offer advice about autism in education, and to hear about current experiences.
Image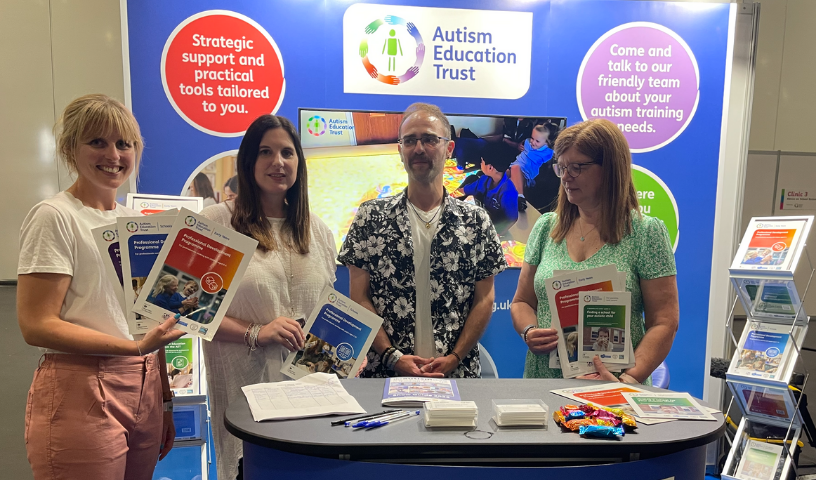 Each show was packed with talks, clinics and hundreds of specialist services, and our centre stage presentations at both the Autism Show in Manchester on the 10th June, and in London on 17th were very well received, with lots of engagement and questions from the audience.  
Image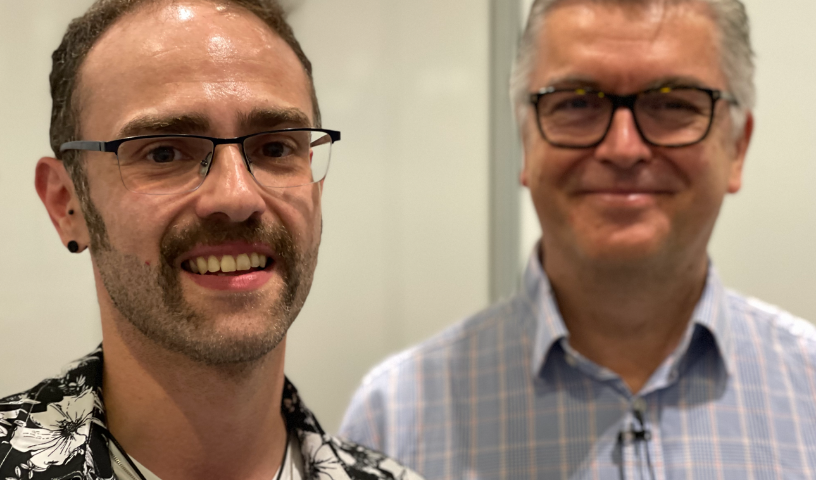 Andrew Cutting, Specialist Exclusions & Alternative Provision Advice Coordinator expert with the National Autistic Society was introduced to the stage by AET Director, Sarah Broadhurst and AET Content Manager Dean Da Conceicao.
We shared our education expertise to help teachers and parents understand more about exclusions and explained steps that can be taken to encourage the inclusion of autistic children and young people.
With exclusion rates recorded as rising, the topic could not have been more relevant.
We're looking forward to sharing more about this topic in the coming months.
Thank you to everyone who came by to say hello. It was great to meet you all face-to-face and share chocolate whilst we chatted about all things education and autism