Image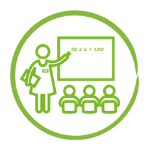 Improve the education of autistic children and young people
Image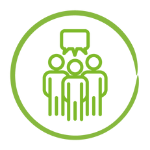 Enable individuals to reach their potential and engage in society
Image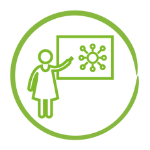 Support and inform education professionals
Our vision is a world where all autistic children and young people experience a positive education that supports wellbeing.
Our mission is to empower the education workforce and support them in securing a positive education that supports wellbeing for all autistic children and young people.
Find out more about our vision, mission and values in the AET Strategy for 2021 – 2024.
Image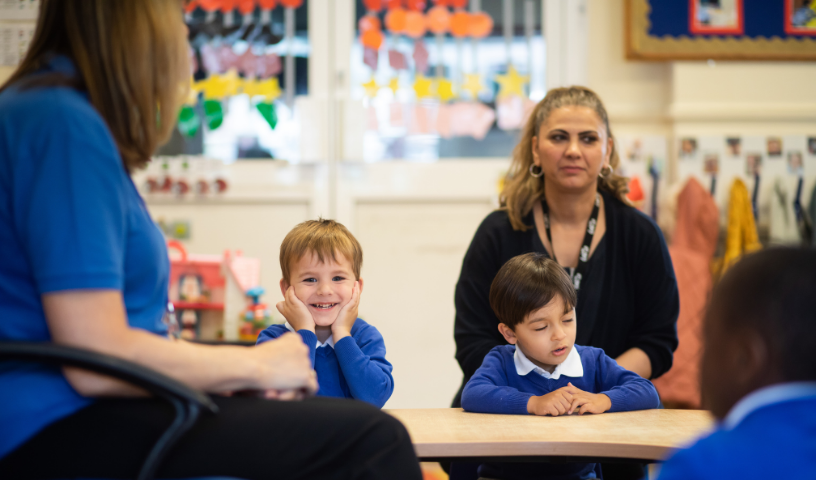 Who we are
The Autism Education Trust (AET) is a not for profit programme led by two national autism charities – the National Autistic Society (NAS) and Ambitious about Autism (AaA).
The AET is not a legal entity and is hosted on behalf of the partnership by the National Autistic Society (NAS). NAS carries all legal responsibility for the programme and enters into all contracts on its behalf. 
Established and supported by the Department for Education, the AET promotes and supports partnerships throughout the education system to improve educational access, experience and outcomes for autistic children and young people. Underpinned by current research into good autism practice, the AET programme is structured around the three education phases – Early Years, Schools and Post 16.
The AET uses a social franchising model and has a network of licensed training partners.  Central to successful social franchising is ensuring that a clear set of social values are embedded and replicated in every franchised organisation. 
What we do
The AET is a partnership of autistic young people, parents/carers, academics and professionals. This, coupled with our approach to research and evidence-based resources, means that we have expert knowledge to share.
To achieve our vision, we will: 
Share our knowledge and understanding - Develop standards and frameworks, training materials and resources that are current, bitesize, accessible, address the needs created by the pandemic and can be used flexibly by our training partners. 

Develop the skills of the workforce - by building communities of practice through our training partners based in local authorities all over the UK.  

Embed positive attitudes towards neurodiversity - by working with our Training Partners and the Autistic Young Experts Panel to promote positive images and examples of neurodiversity with their peers. 

Support system leaders - by working alongside organisational partners and co-producing resources with leadership groups.
Our Values
Click the headings below to find out more about our values: 
Voice
Partnership
Reach and sustainability
Impact, outcomes and evidence
Voice
We consider the views and needs of young people, parents/ carers and professionals across ethnic, cultural, social-economic, gender and disability diversity in developing the AET's governance, plans, and work.
Partnership
We work collaboratively to run and deliver the AET programme. We work through partners to deliver our work because our focus is on capacity building and system wide change.
Reach and sustainability
The AET Programme reaches across the different education settings, the whole autism spectrum, age ranges from early years, through school age and onto post 16 and reaches across the ethnic, cultural, social-economic, gender and disability diversity among the autistic population. By continuing to develop our reach, and working sensitively to meet the diversity of need, the AET remains current and sustainable.
Impact, outcomes and evidence
Our aim is for autistic children and young people to learn and thrive in all education settings. Materials, resources and support remain evidence-based and current; and we will work to measure outcomes and impact at an individual and strategic level so that we know what works and this feeds back into the evidence for future materials and resources.
Autism is a difference not a deficit and we value the strength that comes with embracing neurodiversity and working in partnership.
The AET is the go-to destination for autism education expertise brought to life by our unique network of autism education specialists, autistic people, parents of autistic children, academics and education professionals.
Why do autistic children and young people need us to continue our work?
According to the latest SEND statistics from the Department for Education (DfE), which are based on the school census, there are 182,493 children at a state primary, secondary and special schools in England for whom autism is an additional need.  This represents 2.2% of all pupils in state schools.
330,447 state school pupils had an Education, Health and Care Plan (EHCP) in2021/22. This is an increase of 26,779 since 2020/21.  Of those with an EHC plan, Autism remains the most common primary type of need with 31% (103,429) of pupils with an EHCP having this primary type of need.  
Not all autistic pupils have a diagnosis of autism and many are recorded as having Social Emotional and Mental Health needs.  
Around 73% of autistic pupils are educated in mainstream schools in England.  
The latest figures from the Department for Education show autistic pupils in England as being almost three times as likely to be suspended from school as pupils with no special educational needs, and nearly twice as likely to be permanently excluded.
According to the 2018 Parent Survey from Ambitious About Autism, 56% of autistic children were sent home illegally or denied a full-time education.
Only 29% of autistic working-age adults are currently in employment.
Better equip your workforce with AET training. Find out more about the AET Professional Development Programme...
Find out who created our new logo and what it symbolises
Image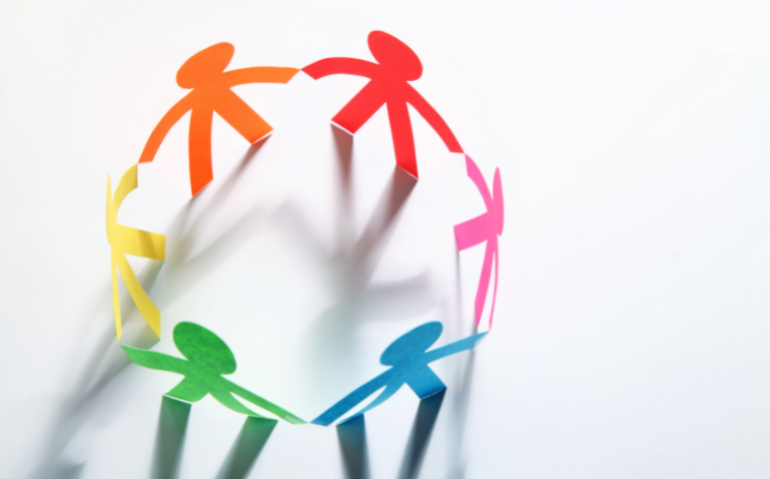 Strategic Support for Local Authorities
Are you part of a Local Authority? You can get personalised help with every aspect of your autism education provision with our new offer: Strategic Support for Local Authorities. In addition to the support offered as part of your AET all phases licence, we can help you to review your current strategies or develop new ones that help you manage the demand on specialist services and the associated costs.
Read more
Find Your Local Training Partner
Get in touch with your local training partner to enquire about upcoming Autism Training or organise a session for your team.
Read more
Become an AET Training Partner
Find out how your organisation can become a licenced AET Partner and deliver our top-quality autism education Professional Development Programme.
Read more
Image