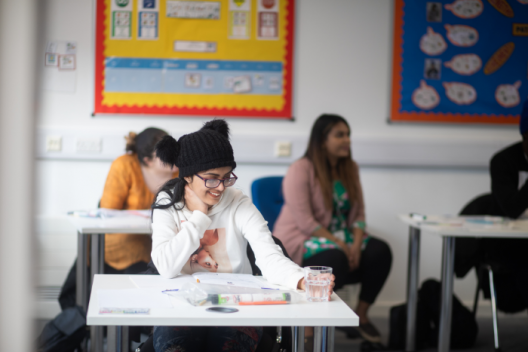 Improving autism practice in college
Working in Partnership
Post-16
Good Autism Practice
Improving autism practice in college
Improving autism practice in college to support placement sustainability and to avoid escalation of need
In July 2021, the Government set out its vision for autistic children and young people in the National Strategy, and this included the following:
a special educational needs and disability (SEND) system that enables autistic students to access better and more inclusive support so that they are better able to achieve their potential.

more teachers and educational staff to understand the specific needs of their autistic students.
With this in mind, this new guide - Improving autism practice in college to support placement sustainability and to avoid escalation of need – intends to address these intentions and improve good autism practice in colleges. Education professionals are encouraged to use this guide to help to minimise exclusion and school removal.
What's in the guide?
Guide contents:
Introduction

What is autism?

Avoiding escalation of need - Assessing, planning and meeting autistic students' needs

Transition from school to college

Expectations of colleges to assess need, plan and provide support for young people with special educational needs (SEN)

Reasonable adjustments

The disadvantages which an autistic student might suffer due to the difficulties they face and the reasonable adjustments that might avoid those disadvantages
Avoiding escalation of need – alternatives to applying college disciplinary procedures

The Public Sector Equality Duty

Behaviour

Attendance and academic engagement

Conclusion

Useful resources
Find Your Local Training Partner
Get in touch with your local training partner to enquire about upcoming Autism Training or organise a session for your team.
Read more