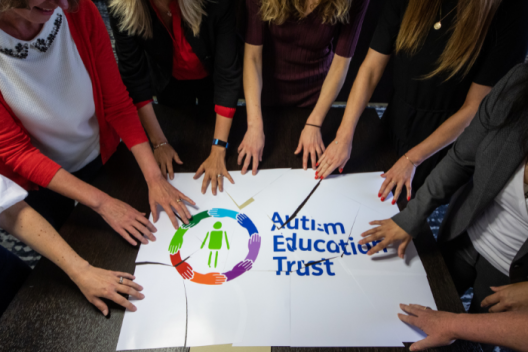 AET Highlights of the Academic Year
Working in Partnership
Building relationships
Good Autism Practice
Parents
The Summer break has arrived! As well as bringing a well-earned rest, the holidays give us all a great opportunity to reflect on the many successes of the last academic year.
Reading time: less than 00:02:30
We'd like to thank our amazing community and network of AET Partners for supporting our vision of a world where all autistic children and young people experience a positive education that supports wellbeing.
It's been a very busy time at the AET and, as you'll see, our organisation and community continue to grow from strength to strength...
Image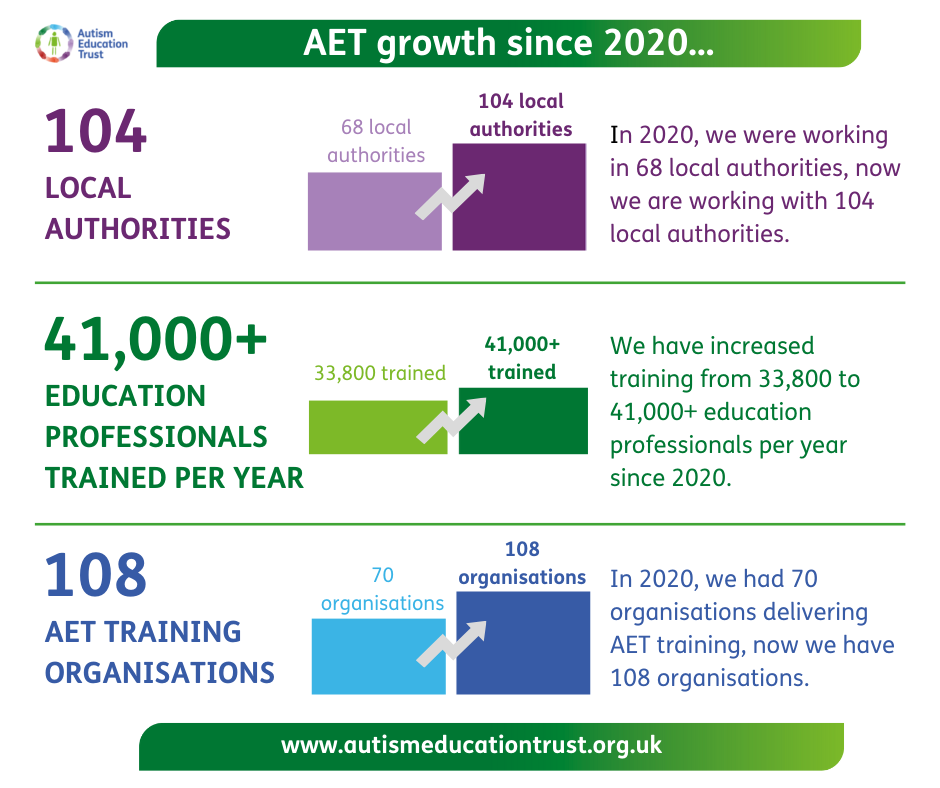 Our Team's Top Five Highlights of the Academic Year
This academic year, we've had so many positive changes, it's been a lovely challenge to pick the highlights to share with you.
We put it to our Team and from so many wonderful achievements this academic year, here's what we decided were our top five standout successes (in no particular order!)
Over 5,000 Education Professionals downloaded our peer awareness packs!
We had our busiest Autism Acceptance Week ever, and as part of our Peer Awareness campaign, we provided over 5,600 education practitioners with downloadable packs to promote and support conversations on autism in schools across the UK.
We also asked a group of young autistic people why they found Autism Acceptance Week important to them. Watch our short video with some highlights on our Facebook page below.  
AET on ITV's Good Morning Britain
We co-advised on 'Immie's Signs to Spot Autism", a video that went viral on Good Morning Britain! The video has now been watched by over 10,000 practitioners across the country and it's been very well received. 
Find out a bit more about the project and sign up to access the video below!
Refreshed and developed training materials
We continue to meet the training needs of educational professionals. Using the voices of autistic people, the experiences of education professionals and our dedicated training community we have been updating, building upon and expanding the content of our Post-16 Professional Development Programme.
The Programme contains a set of framework documents and a number of training modules, including revised versions of the original programme, and new topic-based modules on Anxiety and Transition to Employment. We also have a new Suite of Resources specifically aimed at leaders.
We have also filmed a set of new training videos to support the modules. These help us to share autistic experiences and help us to place the voice of the autistic young person at the centre of our Programmes.
Phew!  What a year it's been already. 
We're sure that you've had outstanding successes in your own organisations and settings and we thank you again for your continued commitment to supporting all autistic learners to thrive in education.
We hope the summer holidays bring a well-earned rest for all of our professional colleagues and the wider education community. You certainly deserve it!
Watch this space for more news and highlights from the AET Community next term.