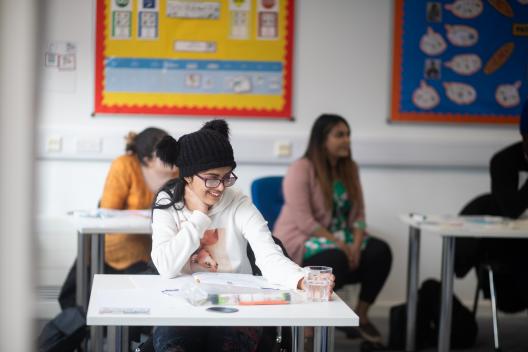 Introducing the new Post-16 Professional Development Programme
Post-16
Good Autism Practice
Working in Partnership
It's arrived! We are happy to announce the launch of our updated Post-16 Professional Development Programme.
Who is the programme for?
The programme has been designed to support the good autism practice of professionals working with autistic learners aged 16 years old and above.
How is the programme delivered?
We use a variety of engaging teaching methods to deliver both face-to-face and virtual training, including:
Videos

Training Presentations

Case studies

Practical materials

Discussion points

Delegate packs

Activities

Auditing Tools
The combination of these teaching tools means that delegates can engage with each other, share and reflect on practice and develop their skill set as a group, as well as gain a greater understanding of autism.
Why use the Autism Education Trust Training Programme?
The AET Programme is the only DfE-supported, CPD-certified professional development programme that is co-produced with autistic people, parents and education professionals.  You can access AET training face-to-face or virtually. The training modules are delivered by local trainers with experience in the field of autism education and an understanding of the local context.
Working in partnership with our wide community makes us unique, and we are excited to share the redeveloped Programme with you!
So, what's new?
The programme has been informed by the Good Autism Practice Report (2019).  The report includes research from the last 5 years and this has been incorporated into the programme.
We visited a Post-16 setting to develop our training videos and hear from autistic learners. Nicola Powell, the AET's Marketing Coordinator, was part of the visit, and she reflected on the experience:
"The pupils were all so articulate and passionate about sharing their experiences of education as autistic learners. It's wonderful to be able to share their lived experiences in the programme we are developing for Post 16 professionals nationally."
You can read more in our blog post: Meeting the Autism Education Trust Community - Springhallow
Image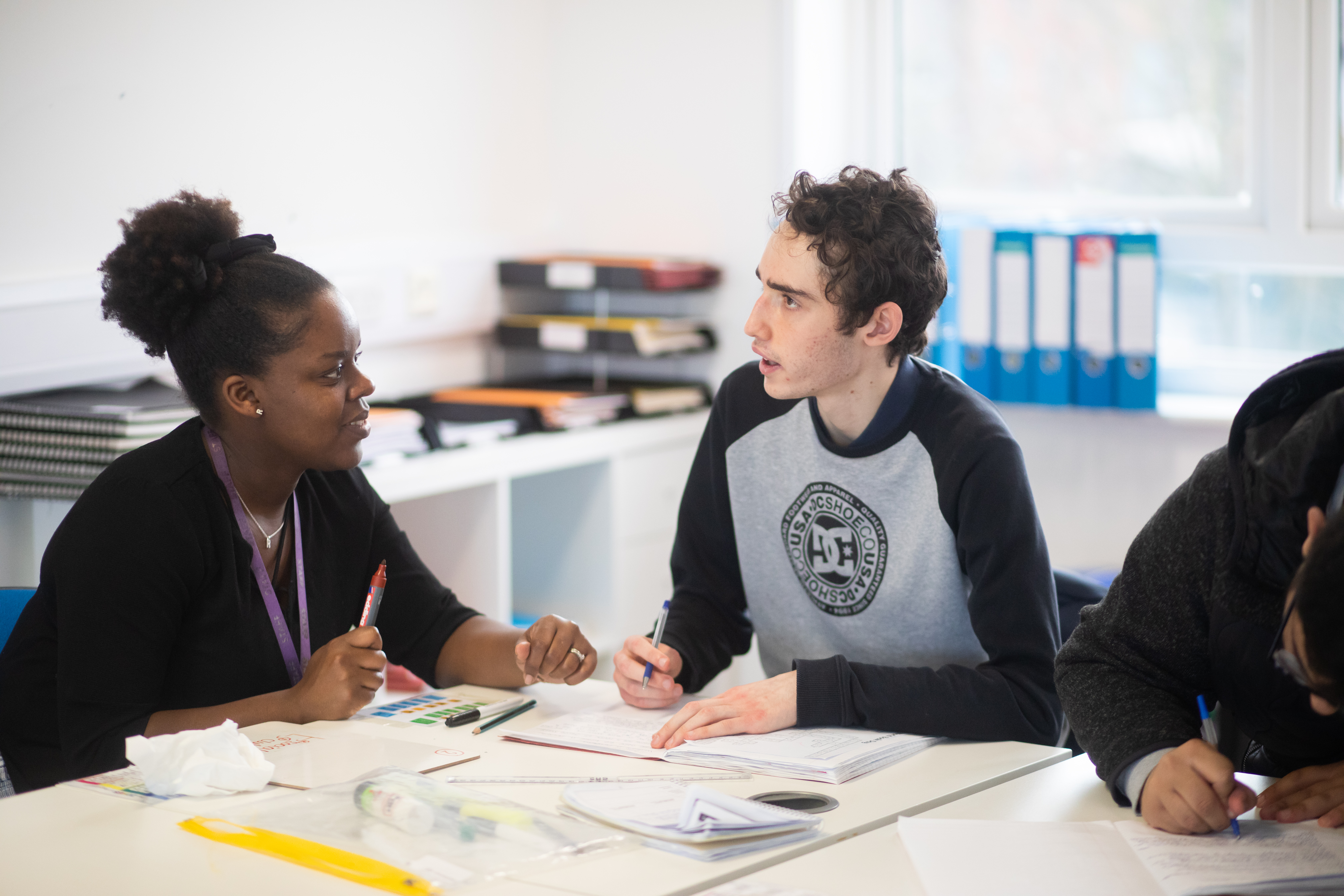 Training Modules
Our updated professional development programme consists of 7 Training Modules:
Post 16 Making Sense of Autism

Post 16 Good Autism Practice

Progression Framework

Understanding GAP and the AET Frameworks for Leaders

(Suite of Resources for Leaders)

Inclusion, Leadership and Structural Reasonable Adjustments

(Suite of Resources for Leaders)
And two new topic-based modules:
Anxiety

Transition to Employment
You can read more about each training module on our Post-16 Professional Development Programme page: https://www.autismeducationtrust.org.uk/post-16-professional-development-programme
Updated resources
We have also updated our Framework Documents for the Post-16 Professional Development Programme. You can now download the Post -16 Standards Framework and Post-16 Competency Framework with their supporting, additional resources. 
The new Post-16 programme has been co-produced with:
The AET Expert Reference Group
How can I take part in AET Training?
Our Professional Development Programme is delivered by our partners who purchase the license to disseminate the training in their local authority area. The training is designed to be used flexibility by the trainers across our network to allow them to deliver the key AET messages while at the same time being able to bespoke the sessions to meet the needs of their audience.
You can search for your local authority on our website to find your local AET Training Partner.