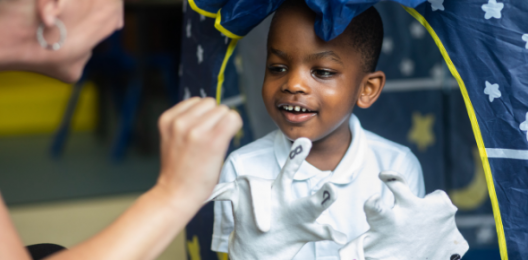 28 Sep 21
Unveiling changes at the Autism Education Trust
Early Years
Schools
Post 16
Good Autism Practice
Individual staff development
Leaders and Leadership Groups
The individual pupil
Working in Partnership
The world is changing - and so are we. Find out about all the exciting new developments we have been working on.
Updated Professional Development Programme
Updated Professional Development Programme for Early Years and Schools
The most exciting news is the updates to our Early Years and Schools Professional Development Programme.
We have been working to ensure that all of our materials are in line with the latest research, and that they satisfy the strict standards of our Autistic Young Experts Panel and other stakeholders.
Co-operation and co-production are at the heart of everything we do and we are very pleased that our new materials reflect the expertise of all our partners (originally stakeholders).
Search for specific Training Modules and Resources to find out more about the updates.
We will be updating our post 16 materials in the coming months.
Our new improved website
We'd also like to introduce you to our brand-new website. We have been working to improve your AET experience online and we are very proud to announce our new accessibility toolbar – Recite me. You can explore the toolbar by clicking 'Listen' in the top right of the page, and use it to explore our resources and blog posts.
The use of fonts and design aspects are all included to ensure that our resources are as inclusive as possible.
Visit Accessibility if you'd like to read more about it.
New offers
In with the new
Due to popular demand, we have launched new offers, too.
While we still welcome educational organisations to apply to Become an AET Partner, we now have special offers for Local Authorities and Multi-Academy Trusts (MAT).
Keep an eye out for further information on our MAT Offer.
Following on from the success of our programme abroad, international organisations can now benefit from our International Offer.
Find out more about becoming an International Partner:
The brand-new logo
To celebrate the launch of our updated materials, new website and expanded offers, and to mark a new era of a stronger AET, we decided to redesign our logo.
We wanted our new identity to express everything we are proud of and reflect the changes we have implemented. We asked Sam Chown-Ahern, artist and member of the AET Young Autistic Experts panel, to help us with this.
Read more about the development of the AET logo on our blog post: