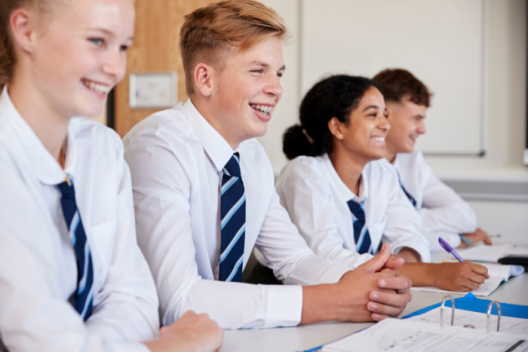 The end of the summer holidays… and the beginning of transition time
With a new academic year upon us, it's never been a better time to discuss the tricky issue of transitions.

Estimated reading time: 2 minutes, 0 seconds
It's fair to say that many pupils won't find the return to school easy.
However, for autistic children and young people, the uncertainty, unpredictability and unfamiliarity of the return to school presents the need for additional support to help settle in and feel comfortable with the 'newness' that comes with change and transitions.
Preparation and planning is the key to successful navigation during these difficult periods of change. Understanding individual learners' perspectives and feelings will help you to personalise your support to meet their needs.
We're here to help.
If you're an education practitioner wondering how to support transitions for your pupils from one year group or school to another, or perhaps you are new to autism and wondering how to help your autistic students… please read on.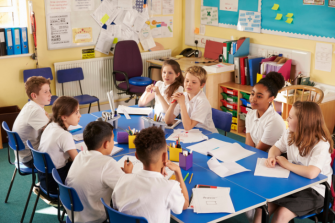 Transitions - micro and macro - what they mean and what you need to know
Our aim is to help all of our professional colleagues feel empowered, informed and able to support their autistic pupils navigate this 'brand new term' period of change.
An overview
A transition is any change to an individual's situation.
'Micro transitions' refer to changes that happen on a frequent basis within an education setting, examples include a change of:
classroom,

staff member,

timetable,

and lunch menu.
Many autistic pupils can find these changes disturbing and difficult to adjust to.
'Macro-transitions' refer to transitions where several factors change, such as:
peer group,

school setting

and structure.
These areas of change can be particularly traumatic for many autistic learners.                                                                   
Find out more in 'Supporting Learners With Autism During Transition', a learning resource that includes full case studies and a FREE downloadable pdf.
Further resources to support transition
All our resources relating to transitions will be helpful to everyone involved in supporting autistic children and young people, including
SENCOs,

teachers,

teaching assistants

and key workers.
As we all as downloading the resources that you need, please:
Share our top tips and best practice with your colleagues - especially if they are new to autism.

Follow us on social media for the most up-to-date content designed for the busy education practitioner.
Consider joining our friendly network of professionals and be part of a community spreading good autism practice knowledge far and wide!