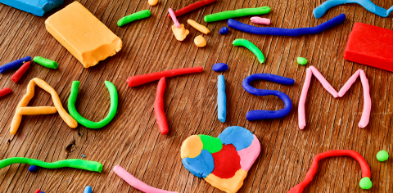 22 Apr 21
APR 2021 Update on Training Videos for AET Presentations
Interests and information processing
Communication
We continue to try and find a solution to creating training videos in a more user-friendly format. Due to the way the current videos were commissioned, AET do not have control over the format we provide them in.  We had planned to film new videos last year, but the pandemic prevented us from undertaking the filming.  However, as an interim solution, our founder members (NAS and AaA) have given us permission to use their YouTube videos in our training. We will share new versions of the PowerPoints which have embedded YouTube links on the slides soon.
April update on Training Presentations
We are delighted that so many of our training partners have been able to deliver AET training virtually.  We have received ongoing feedback from trainers/lead trainers about what has gone well and what has not worked well in the world of virtual training.  Please see below for the various ways we have addressed your concerns.
PDF Training Presentations
Some of our trainers have been successfully using the existing PDF training presentations which are available using a trainer log in via the AET website.  If you are in this group of people then we are happy for you to continue using these in the interim whilst we go through the redevelopment of our materials.  We will update you further on this process very soon.
PowerPoint Presentations and Access to Vimeo
We are aware that some trainers have had difficulty playing the embedded videos in the PDF presentations and for this reason we transferred all of the content into PowerPoint versions and did not embed any of the videos.  Your Programme Manager will have shared a link to access these PPT versions via SharePoint.  The training videos were uploaded to our private Vimeo account, accessible via the AET website.
PowerPoint Presentations with Hyperlinked Training Videos on YouTube
We understand that some trainers were not able to use the PowerPoint version and access the Vimeo videos at the same time and this caused issues when delivering the training virtually.  Therefore, we have now replaced the majority of videos in the PowerPoint versions with existing AaA/NAS videos and created hyperlinks for these within the PowerPoint slides.
Where it was possible to do so, we also filmed professionals for new content and included these.  Unfortunately, we were unable to film in any education settings and were unable to recreate the 'Observation' videos, so this activity has been removed.
Please note that if you are a trainer who has had difficulty delivering the training due to the format of the videos – we now have the Early Years and Schools MSA/GAP training with hyperlinks to the new videos on YouTube via SharePoint.  Your Programme Manager has previously shared a link to the SharePoint folder with lead trainers.  Lead trainers can access these new materials using the link they currently have and share these materials with their trainers.  These materials are stored in the following folders:
AET PowerPoints Early Years Programme
EYs MSA YouTube
EYs GAP YouTube
AET PowerPoints Schools Programme.
Sch MSA YouTube
Sch GAP YouTube
If you have any queries regarding this, trainers please contact your lead trainer and lead trainers can contact your Programme Manager directly.
We are following the same process for the Post 16 MSA and the Post 16 For Practitioners training presentations and these will be available shortly via your SharePoint link here:
AET PowerPoints Post 16 Programme
P16 MSA YouTube
P16 For Practitioners YouTube