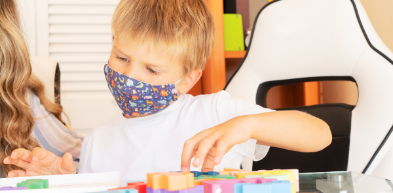 02 Aug 21
Examinations and Qualifications – latest news
Please see the latest Ofqual announcements below:
On 27th July 2021, Ofqual published a blog about student anxiety, written by psychologists from Manchester University.
Prof. Kevin Woods and Dr. Tee McCaldin offer some advice on how to manage the anxiety surrounding results day:
'We have been speaking to students preparing to receive GCSE results without exams, and hearing about the things that are worrying them. Here are some of those things, as well as strategies that might help if you feel the same way…'
They also published two reports looking at Centre Assessment Grades and grading gaps in summer 2020.
The first found that:
for A level entries, the calculated grade was the same as the centre assessment grade 59% of the time
more than two-thirds of candidates saw at least 1 of their A level subjects upgraded when they received their final grades
10% of candidates received calculated grades that were 3 grades or more lower than their final centre assessment grades
The second report found takes a look at the grades that were awarded by schools and colleges last year.
Read more: Grading gaps in summer 2020.
Please share with your networks. 
Keep an eye on our news page for updates on examinations and qualifications this summer.