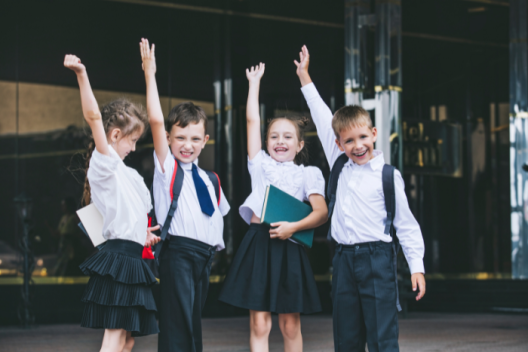 Meeting the Demand for Good Autism Practice in Education
What is the AET doing to meet the demand for good autism practice in education?
According to the latest SEND statistics from the Department for Education, there are over 160,000 autistic pupils in schools across England.
Over 70% are in mainstream school, with the rest in specialist education, home-educated or out of education altogether.
In 2021, the number of pupils with an EHC plan rose by 10% to 325,600
The most common type of need among pupils with an EHC plan is Autism, with 92,600 pupils (30% of all pupils).
Demand for accredited and trusted autism support and awareness is higher than ever.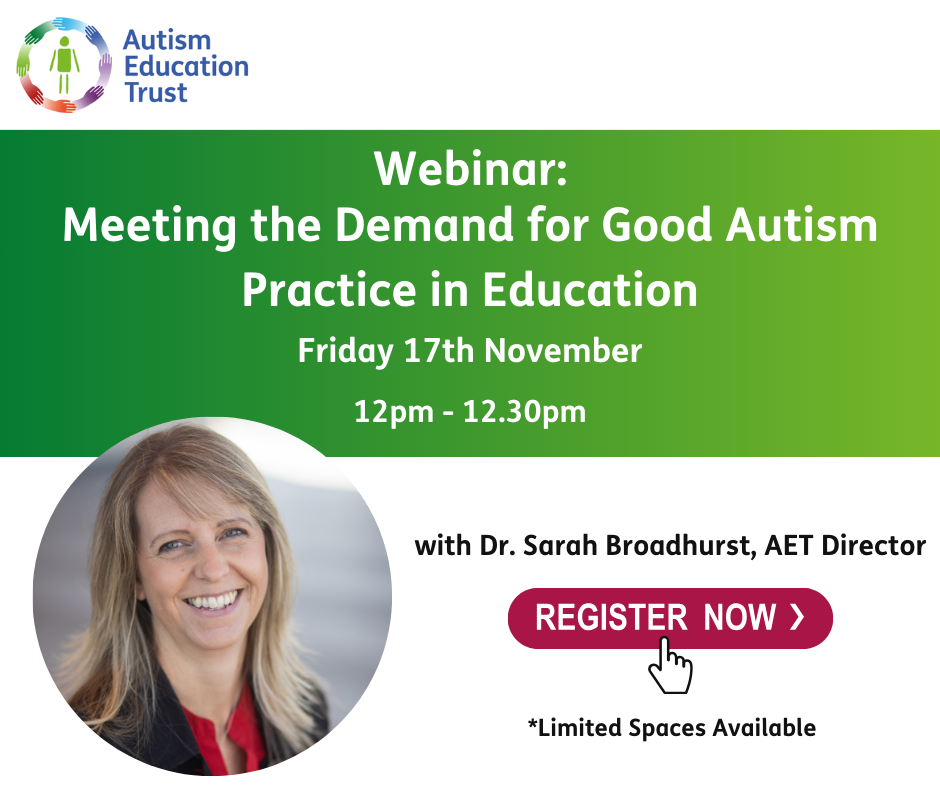 WILL YOU JOIN US?
We invite you to join AET director Dr Sarah Broadhurst to unveil the AET's 'Meeting the Demand' plan to widen the reach of our award-winning support to all professionals working with autistic children and young people.
When: Friday 17 November 12-12.30 GMT – live webinar
Registration is now OPEN.
Places are limited.
*The 'Meeting the Demand' webinar will also be available on replay.
Register today to secure your place: