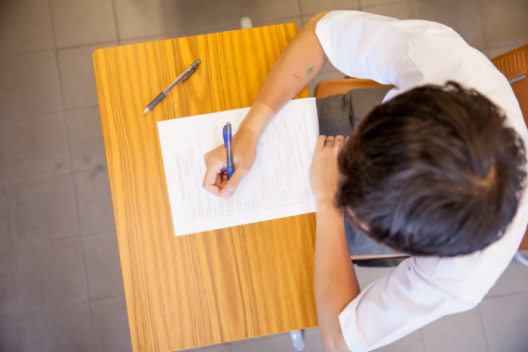 Supporting Autistic Pupils with Exams
Exam Accommodations Guidance for GCSEs
Get our guide for teachers and examinations officers entering students into public examinations in England and Wales.
The guidance will support you to:
Understand your students needs
Understand and refer to the JCQ access arrangements
Know the format and requirements of the exam(s)
Prepare your student for the exam.
Exam Accommodations Guidance for Examination Boards
Increasing accessibility for autistic students within GCSE English and Mathematics exam papers whilst retaining subject challenge. 
The guidance will help examination boards:
Identify key challenges for autistic students in English and Maths
Identify parts of current exam subject content that may cause challenge for autistic students
Identify where adjustments could be made to exam subject content
You can also visit our News page for the latest announcements from The Office of Qualifications and Examinations Regulation (Ofqual) on Examinations and Qualifications.