Progression Framework
Who is this module for?
This training module will introduce the Progression Framework and accompanying documents and show you how to use the framework to identify key learning intentions. The session is suitable for practitioners working with children and young people across the age range in both mainstream and specialist services. It is likely that this training will appeal to a range of practitioners and the audience may include school leaders (i.e. practitioners with responsibility for assessment procedures), SENCOs, and outreach and advisory service representatives. It would be useful for trainers to become familiar with the roles and responsibilities of their 'audience' as well as the extent to which they are familiar with the framework, so there will be time at the start for introductions.
The aims
The aims of this module are to enable delegates to:
Address skills and understanding that children may find difficult as a consequence of their autism

Recognise and build on children's strengths and interests and improve overall wellbeing

Appreciate that children may need support in these areas and that their progress is dependent on this support
Learning objectives
After completing this module delegates will be able to:
Demonstrate familiarity with the key features and content of the AET Progression Framework

Know how to use the AET Progression Framework to identify priorities and set learning intentions for individuals

Know how to use the AET Progression Framework to provide evidence of progress
Where possible, the content of the Framework lays emphasis on supporting the child to understand both their own and others' behaviour, what might be expected within certain situations, and how this might be of benefit. It encourages practitioners to support the child's independence through the development of skills such as self-regulation, self-expression, and problem-solving.
This training module is designed to be used flexibly, with trainers using the time available in the way that best suits their audience.
We have provided a training module and materials that can be covered in a 90-minute session but there is more content available for the trainer to adapt and use in either an extended or shorter session.
Image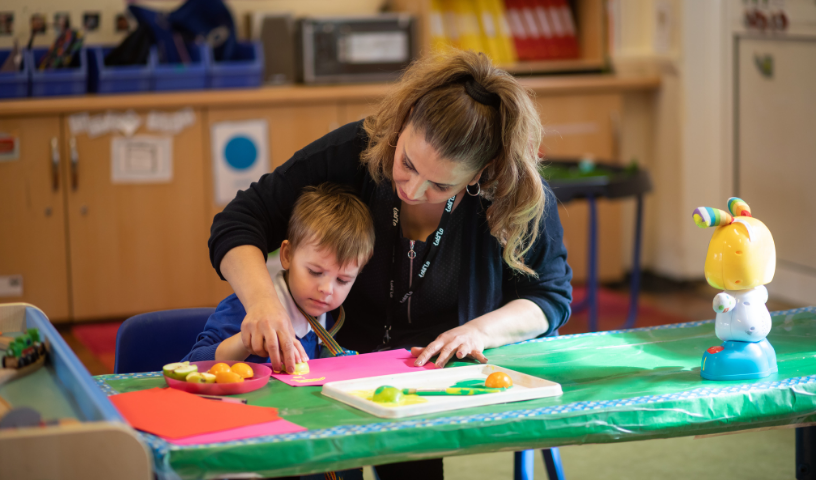 Find Your Local Training Partner
Search for your local training partner to enquire about upcoming Autism Training or to organise a session for your team.
Read more
All AET Training Modules
Explore the updated Early Years and Schools Professional Development Programme and discover brand new modules.
Read more