The AET programme is governed by its Programme Board which determines its strategy, protects its values and both supports, and holds the staff team to account for the delivery of its objectives. Programme Board membership reflects a broad and rounded perspective from across the autism and education communities to include autistic people and parents.
Jolanta Lasota
Chief Executive of Ambitious about Autism, including the Schools Trust. Jolanta is Chair of the Autism Education Trust, Chair of the PBS Alliance, Trustee of the Autism Alliance, and member of the Civil Service Disability Expert Advisors Panel.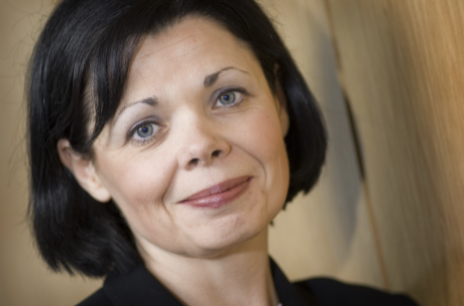 Jolanta is the Chief Executive of Ambitious about Autism, including the Schools Trust. Jolanta is Chair of the Autism Education Trust, Chair of the PBS Alliance, Trustee of the Autism Alliance and member of the Civil Service Disability Expert Advisors Panel. Previously, she was the founding Chief Executive of the charity Turn2us, Head of the Governance Hub and a Director of the charity I CAN. She has a passion for enabling children and young people with special educational needs and disabilities, and their families, to live the life they choose.
Chief Executive of Ambitious about Autism 
Jolanta is Chief Executive of Ambitious about Autism and the Ambitious about Autism Schools Trust as well as the Accounting Officer for the Trust. She Chairs the Autism Education Trust, a partnership funded by the Department for Education to improve educational access, experience and outcomes for children and young people with autism. She also Chairs the PBS Alliance, a cross-sector body dedicated to improving the quality of life for people whose behaviour may challenge those providing services and support. She is part of the Expert Advisory Group for the Civil Service Disability Engagement Group. Her career includes Director roles in national voluntary sector organisations, including I CAN and the Governance Hub (a national body set up to support the governance of the third sector). She is a parent of an autistic child.
Phil Christie
A consultant child psychologist, and former director of an autism specific school, working as part of autism associates.

Phil Christie is a Consultant Child Psychologist and specialist adviser working on an independent basis, or with colleagues as part of Autism Associates.  Phil was Director of Children's Services and Principal of Sutherland House School and the Elizabeth Newson Centre for more than 30 years.  The Elizabeth Newson Centre provided diagnostic assessments of children from all over the UK and has a particular specialism in Pathological Demand Avoidance syndrome. 
Phil is an Associate Editor of 'Good Autism Practice' and previously undertook the same role for 'Autism: International Journal of Research and Practice'.  He was elected as Chair of the advisory council for the Autism Education Trust and is now Vice Chair of the programme board. 
Phil has been involved in conferences, training sessions and presentations on a range of topics related to the autism spectrum across the UK and internationally.  He has been extensively involved in leading training events around PDA for schools and other organisations providing for children with complex presentations on the autism spectrum.
Phil has published widely in the field of autism and has co-authored a number of books.
First Steps in Intervention with your Child with Autism (with Elizabeth 

Newson, Wendy Prevezer and Susie Chandler).  Jessica Kingsley Publishers, 2009.

Understanding Pathological Demand Avoidance Syndrome in Children (with Margaret Duncan, Ruth Fidler and Zara Healy).  Jessica Kingsley Publishers, 2011.

Can I tell you about Pathological Demand Avoidance syndrome?  A guide for friends, family and professionals (with Ruth Fidler).  Jessica Kingsley Publishers 2015.

Collaborative Approaches to Learning for pupils with PDA. Strategies for Education Professionals. (with Ruth Fidler)  Jessica Kingsley Publishers. 2019
Dr. Glenys Jones, C. Psychol., AFBPsS, PhD, MA, MEd
Dr. Glenys Jones is a Chartered Educational Psychologist and an Honorary Lecturer within the Autism Centre for Education and Research (ACER) at the University of Birmingham.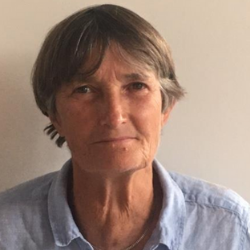 In the late 1980s (prior to the internet when little was known or disseminated about UK practice), she worked as a researcher with Professor Elizabeth Newson and visited all the specialist schools and units for autistic pupils in England and many newly opened communities for autistic adults to explore what was felt to be effective from the perspective of staff, parents and autistic individuals.  Since then, she has been engaged in research into educational interventions for autistic students and has taught many students on the Autism Programmes at the University of Birmingham.  She has been the Editor of the Good Autism Practice Journal, published by BILD, since it was established in 2000.
For the Autism Education Trust, Glenys led on the work in 2008 which identified the issues and challenges in the education of autistic children and also on the National Standards in Autism Education for schools and educational settings (5-16).  She was also involved in producing the AET Parent/Carers' Guide. Glenys has been a member of the AET Programme Board since its inception and is a Trustee of Autism West Midlands which provides services for autistic adults and supports and advises families, carers and children and young people.
Carol Povey
Carol has worked with autistic people and their families for over 40 years, working in the voluntary and local authority sectors.   

Carol started her career with the City of Westminster as a classroom assistant, moving to The Wirral Autistic Society (now Autism Together) for 12 years, then becoming Chief Executive at Bromley Autistic Trust which provided residential, supported living and daycare for adults, and support for families. In 2001 she joined the National Autistic Society (NAS) as regional coordinator for the South East, soon taking on the role of Head of Adult Services, then in 2010, became Director of the Centre for Autism which aimed to promote innovation, excellence, and understanding across the autism sector and to provide a hub for greater collaboration both UK wide and internationally.   
Carol now works part time for the NAS focusing primarily on the Autism Education Trust and the Responsible Individual role for all NAS services in Wales.  She is a Trustee for the Seashell Trust which supports children with very complex needs and Chairs their Safeguarding Board.  Carol is a specialist member of the First-tier Tribunal Health, Education, and Social Clare Chambers as well as undertaking occasional consultancy work.   
Carol is on the Council of Administration of Autism Europe and has contributed to several publications. She has trained and presented both nationally and internationally.   
Claire Thomson
Head of Specialist Education and Safeguarding–Babcock LDP.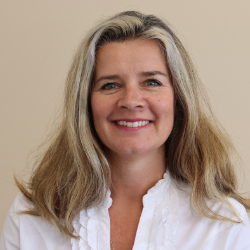 Claire is an experienced leader in the fields of Education, Inclusion, Special Education, and Safeguarding. As a qualified teacher Claire has taught in resourced bases, mainstream schools, and special schools, special before working for Babcock Education. In her current role, she has responsibility for the education and safeguarding services commissioned by Devon County Council to support schools, Early Years settings, and Colleges in Devon. The teams include; Safeguarding, Special Education and Disabilities, Education Welfare, Educational Psychology, Gypsy Roma Traveller Achievement, English as an Additional Language, Elective Home Education. In addition, she leads on the School Improvement programme for all Devon Special schools and the monitoring and quality assurance programme for the Resource Bases, Alternative Providers, and Independent Provision.
Claire sits on the Special Educational Needs Improvement Board, The Multi-Agency Early Help Board, Babcock Safeguarding Board, and the Regional Leadership team for Babcock Education. Nationally she holds a role on the Programme Board for the Autism Education Trust. Claire has consulted for the BBC to insure education programmes are inclusive and has written various articles for publication on the changes within the SEND Code of Practice. Claire is a trustee for the Education Charity Breakthrough.
Iain Sim
Iain has worked within the education sector for 35 years.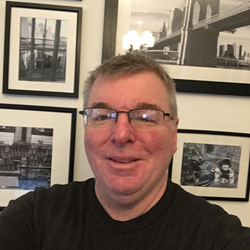 The vast majority of which has been in the field of SEN, with over 20 years as Head in Autism specific provision. He is now a Lead Inspector and School Improvement Advisor in both mainstream and specialist school settings. 
Ian Adam Bellamy
Partnerships and Communications Manager The Bridge London Trust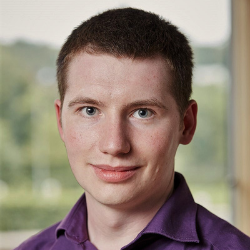 Ian has eight years' experience managing projects and delivering innovative services in the not–for–profit and education sectors. He has researched, written, edited and tested training resources on subjects including understanding autism, supporting autistic young people to access further education and developing person–centred educational provision.
Early in his career, Ian was a member of the team which created the Autism Education Trust's post–16 training programme and piloted the training across England. He subsequently led a project to expand the programme through the development of a transition from school to college training module, supported by the Department for Education following the completion of Ambitious about Autism's Finished at School Programme.
Ian was recently responsible for managing the operations of a training and consultancy service which grew to deliver face–to–face training to 2,500 people a year, with an overall reach of 90,000 people including conferences and online seminars. He is currently working with The Bridge London Trust as their Partnerships and Communications Manager.
Pam Simson
Pam Simpson has worked in the field of autism education for many years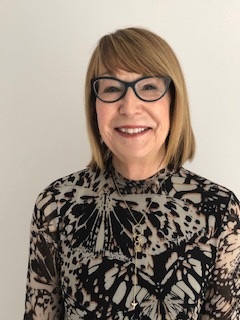 As a manager of the Birmingham Communication and Autism Team (CAT)  Pam was responsible for leading on the  delivery of the Autism Education Trust (AET) training materials and good practice frameworks , promoting inclusive practice and positive outcomes for autistic pupils in Early Years, schools and Post 16 settings. Information about the Birmingham local authority approach can be found on the Autism Education Trust PPP website www.autismeducationtrust.org.uk  
A guide to the use of the AET programme materials by local authorities, support services and schools  2016 
Pam has contributed to autism education resources and publications.She was involved in the adaptation of the AET school-based training to  Early Years and  is currently participating in the re-development of these materials with Autism Centre Educational Research (ACER) at Birmingham University     
Pam was part of the Erasmus Plus-funded Transform Autism Education project to research good autism education practices in the UK, Greece, and Italy in order to identify and promote positive outcomes for autistic individuals.   
Pam is a long standing member of the Autism Education Trust Programme Board , promoting its core values and resources at national conferences and events .  
Wendy Peel
Wendy is a parent of a young autistic person.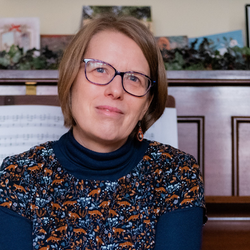 She has worked as a teacher and a SENCO and  currently works with the Communication and Autism Team in Birmingham. Following her son's diagnosis, she set up and facilitated a parent support group for seven years.
Alex Rowley
"He will never finish school; he will never get a job; he will never have friends."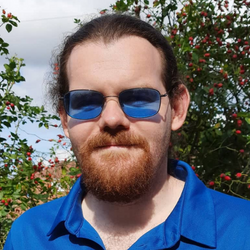 I have worked hard all my life to overcome the expectations of the professionals who diagnosed me with Asperger's Syndrome aged five. However, I would not have achieved anything if it were not for all the people who have supported me so much along the way. That is why I am so passionate about ensuring other young people with additional needs receive that support.
Junior school was a very difficult time. My parents had to fight to keep me in mainstream, as the school insisted that I should be in specialist provision. But they didn't give up, and with the help of the borough specialist, I finally received the support I needed. With this support came a huge change in my behaviour and achievement, and I stayed in mainstream for the rest of my education. With secondary school came an even bigger turnaround. I was lucky to go to a school that was always willing to meet me halfway with my needs.
These experiences have strongly influenced my views on SEN and inclusion. With a school that was unwilling to support me, I was a low achiever with behavioural issues and no real friends. With a school that was willing to go the extra mile, I achieved A*-B in all my GCSEs, and made friendships that have survived into adulthood.
Dr. Amelia Roberts
Dr. Amelia Roberts is an Associate Professor at UCL, Deputy Director of UCL Centre for Inclusive Education and UCL Institute of Education's Vice Dean (Enterprise). Dr Amelia Roberts' research focuses on knowledge exchange and reflective practice to support teachers of vulnerable pupils and covers inclusive education, Lesson Study, Autism and whole school approaches to Social, Emotional and Mental Health.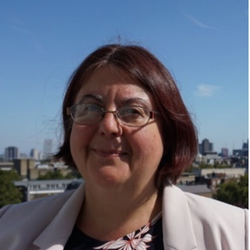 She leads on the Knowledge Exchange programme 'Supporting Wellbeing, Emotional Resilience and Learning' currently funded by the DfE Ipswich Opportunity Area across 40 schools and the three year John Cass foundation funded project 'Pathways to work for care leavers'.
Amelia leads on the Youth Endowment Foundation funded evaluation of the Evening Standard's 'The Excluded Initiative', focused on developing new approaches to reducing exclusions. She is currently part of the research team on 'Wellbeing and Behaviour: Identifying interventions for positive participation for young people at risk of exclusion in school in order to reduce adverse long term societal impact' and Co-I on a 5-year funded evaluation of the 'CLAP for Youth' pathways to work project funded by the Hong Kong Jockey Club.
Amelia has worked with the Department for Education on a number of projects, including co-writing two reports for Whole School SEND and is currently an Inclusion Expert for the Standards and Testing Agency. Amelia led on the weekly publication of resources to help schools and families during Covid-19 related school disruption and now leads the 'Back on Track' project. She has spoken recently on Sky News, BBC South East today and BBC Radio on this and other topics. As part of her UCL role, she regularly visits the Falkland Islands and has worked with UNICEF in the Sultanate of Oman on an 'Inclusive Classrooms' project and led on an inclusive education project evaluation in Moldova with JK Rowling's charity 'The Lumos Foundation'. In 2019, Amelia spoke in Singapore as part of AWWA's 'Inclusion Expert' Series.
Jo Evans
Jo Evans is the CEO of St Christopher's Multi Academy Trust based in the Southwest of the UK. St Christopher's became involved with the AET after winning a bid to support the development of its new materials. When the opportunity to become part of the board arose, it felt a natural progression.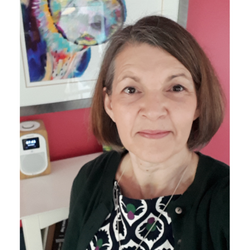 Previously, Jo was a non-exec director of the Cambridge Primary Review and still contributes to local and national advisory bodies, including the Devon Autism Strategy Board.
Jo is passionate about enabling young people to flourish and brings her experience as a mum of two teenage sons, both on the autistic spectrum but with very different pathways. Whilst successfully leading schools, she has maintained a strong research interest throughout her career, contributing to books and articles along the way. Always a learner herself, she continues to write, facilitate and train, particularly in the areas of system leadership and developing organisational strategy. Jo has an MBA in educational leadership and an MEd focussed on SEND workforce development.
Sarah Haythornthwaite
Sarah has a wealth of experience across a variety of markets. Sarah has spent much of her career helping organisations grow quickly by better understanding their customer and stakeholder needs. Sarah was appointed International Marketing Director at Renaissance in 2018, having previously worked as Sales and Marketing Director for GL Assessment, where she authored a number of influential reports.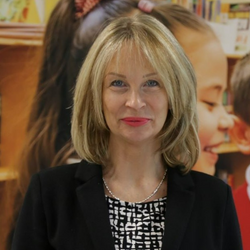 Prior to working in the commercial sector, Sarah was a lecturer in Engineering at the University of the West of England, Bristol. Bringing a wealth of consultancy experience, Sarah has helped grow and transform businesses in South Africa, Eastern Europe and the Middle East – subsequently holding senior roles at leading household brand names, such as General Motors, 3 Mobile, Orange Mobile, Staples, Superdrug and General Motors.
For the last seven years, Sarah has brought her expertise in sales and marketing to the education sector. As a parent of an autistic child, Sarah is passionate about improving both the outcomes and opportunities for all children and young autistic people by working to support their needs within the education system.
Sarah was appointed International Marketing Director at Renaissance in 2018 having previously worked as Sales and Marketing Director for GL Assessments, where she authored a number of influential reports.
Since joining Renaissance, Sarah has overseen the launch of 'myON' Reader, a personalized digital literacy environment, and Freckle, an inclusive maths learning tool, to markets in the UK, China and Middle East, and has helped position the organisation as a thought-leader by cultivating strategic partnerships with influential bodies such as the Confederation of School Trusts (CST) and Education Policy Institute (EPI). In the UK, this work helped to contribute to Renaissance's success in being awarded the Department for Education contract to research the impact of time lost to learning as a result of COVID-19.
To help support multi-academy trusts, Sarah worked with leaders at CST to build the Directors of Improvement Network, and also launched a Partner School initiative which connects teachers and leaders from across the world.

Sarah lives with her family in Marlow. She enjoys travelling, cooking, sailing and skiing and is often found at sports events at weekends. If pressed, she admits to being a QPR supporter.
John Roberts
Technology entrepreneur, parent of an autistic child and advocate of the use of touchscreen technology in special education.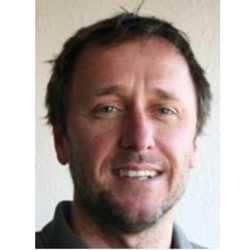 John is a technology entrepreneur in the telecom, media, retail and education sectors and has recently set up a non-profit project to develop the use of touchscreen technology in SEND education, working with neuro-scientists and specialist schools across the UK. John is parent to a 17 year old boy with severe learning difficulties and autism and has been a governor at his school for the past 12 years.
Terms of reference
1. Context
1.1.   The AET is a not for profit partnership founded and led by two national autism charities – the National Autistic Society (NAS) and Ambitious about Autism (AaA).
1.2.   The AET seeks to ensure that autistic children and young people receive an education that enables them to fulfil their potential. 
1.3.   The AET is not a legal entity and has no legal status. The AET operates under the aegis of NAS. As host organisation, NAS assumes all contractual and legal responsibilities for the AET including the employment of its staff and provides financial and other corporate services to support the AET.
1.4.   The AET holds a contract with DfE through NAS with AaA as a named contract partner.  However, as the AET is seeking to reduce dependency on government funding and in anticipation of that funding ceasing, NAS and AaA are described as founding partners.
1.5.   A consistent feature of AET's work and one of its major strengths is its effectiveness in developing partnerships and alliances across the autism and education communities.
1.6.   The commitment to partnership working is 'hard wired' into the AET'S governance and operations and it has therefore been agreed that the AET should be governed by a board of stakeholders from the autism and education communities who share the AET's vision and values.
1.7.   Whilst NAS and AaA are standing members of the Board they do not seek to exercise any greater power or control than other Board members. However, as host organization NAS reserves the right to intervene in the event it considers AET decisions, actions or plans present a material risk to NAS.
1.8.    The AET reserves the right to competitively tender for delivery partners. Board members' may bid for and hold contracts to develop or deliver AET activities through their organisations, however all parties should seek to avoid competing with the AET and to protect and enhance the reputation of the AET and each other.
1.9.    This model of governance and partnership working has been adopted by the AET because it:
reflects its core value of partnership, avoids unnecessary competition and strengthens the quality, reach and impact of AET activities;
enables the AET to operate with a high degree of autonomy whilst avoiding the costs and risks associated with setting up an independent organisation;
enables NAS to assume legal, contractual and other responsibilities for the AET whilst ensuring it can also protect itself against any material risk.
1.10    However, it is recognised that this model of governance and partnership working requires compromise, requires careful delineation of roles and responsibilities, maintenance of clear role boundaries, mutual trust and accountability, and open and transparent management of conflicts of interest.
2.

Role
2.1.    The role of the AET Board is to lead in the strategic development of the AET, oversight of its activities, and use of its resources.
3. Responsibilities
3.1.   The AET Board has collective responsibility for the direction and control of the AET including:
developing and upholding the AET's mission, vision and values;

setting AET policy and strategy to deliver the mission and vision;

ensuring effective management and control of AET resources; 

ensuring development and delivery of AET plans and budgets;

deciding who should be appointed as Director, supporting and holding him/her to account (and deciding upon his/her removal if necessary);

the establishment of any committees and/or time limited working groups and their terms of reference;

ensuring the AET upholds and promotes the principles of equality and diversity;

ensuring effective stakeholder communication and engagement;

the appointment of Board members (and if necessary their removal);

ensuring high standards of governance and compliance with this handbook.
4. Membership
4.1.    The Board will comprise up to twelve Board members.
4.2.    The AET seeks to maintain a diverse, inclusive and balanced board with the relevant skills, knowledge and experience to provide effective strategic leadership and governance scrutiny and oversight.
4.3.    NAS and AaA are entitled to appoint a suitably skilled and knowledgeable senior representative from their organisation as standing Board members.
4.4.     All other Board members will be selected via an open recruitment process according to their individual personal and/or professional skills, knowledge, experience and perspectives.
4.5.    The Board aims to have at least three people with lived experience of autism including at least one autistic person.
4.6.    Although Board members may have specialist skills, knowledge or experience, Board members share responsibility for all aspects of the direction and control of the AET.
4.7.    All Board members are required to be over the age of 18 and meet standard eligibility criteria.
4.8.    Board members are expected to attend meetings regularly. Failure to attend three successive meetings may lead to a decision to remove a Board member.
4.9.    Board members may receive reimbursement for their attendance at meetings at a rate agreed by the Board.
5. 

Term of Office
5.1.    Board members are appointed for an initial term of three years, renewable by mutual agreement for a further three years.
5.2.    A third term is permissible in exceptional circumstances on approval of the Board e.g. to ensure continuity at a key point of transition.
6. Chair
6.1.   The Board of Trustees will elect a Chair. The Chair will be appointed for a term of three years renewable for a further three years by mutual agreement. 
6.2.   The Board may also appoint a Vice Chair to support the Chair and deputise in his/her absence. The Vice Chair will also be appointed for a maximum term of three years renewable for a further three years by mutual agreement.  Ideally the Vice Chair will not be appointed at the same time as the Chair.
7. Meetings
7.1.   The Board will hold a Board Meeting at least four times a year and may hold an annual Board Away Day.
7.2.   Board meetings may be held virtually if necessary. subject to all Board members having access to the same papers and being able to see and hear each other.
7.3.   Dates and times of meetings of the Board and its Committees will be agreed in advance of the new financial year as part of the annual planning process.
7.4.    An annual schedule of Board meetings will seek to ensure coverage of all routine matters requiring Board review, discussion and/or decision.
8. Quorum and Decision Making
8.1.    All Board members are expected to attend Board Meetings and contribute to discussion and decision making.
8.2.   50% of the appointed Board members shall constitute a quorum.
8.3.   The Chair will seek to facilitate an effective debate and achieve consensus in Board decision making. However, decisions will be taken upon a majority and in the unlikely event of a vote, the Chair will exercise a second casting vote.
9. Record Keeping
9.1.    The Board will ensure accurate and timely minutes of all Board meetings
10. Code of Conduct
10.1.    Board members will abide by a Code of Conduct which seeks to ensure:
regular attendance at Board meetings;

conduct consistent with AET values, the charity Code of Governance  and Nolan Standards of Public Life;

effective management of conflicts of interest;

active promotion of the AET and avoidance of any activity which might undermine or threaten the AET.
10.2.    In the event a Board member's conduct falls short of these expectations, this will be addressed by the Chair and may include, if necessary, requiring the Board member to resign from the Board.