Are you concerned about the growing number of children diagnosed with autism in your local authority? 
Are you committed to making a difference to the lives of autistic children and young people? 
Would you like to provide knowledge and confidence to hundreds of education professionals to better support autistic children and young people? 
Image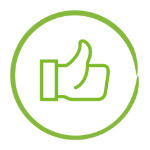 Trusted and respected brand
Image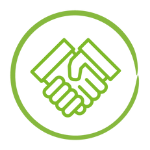 Exclusive license
Image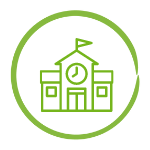 Supported by the Department for Education
Image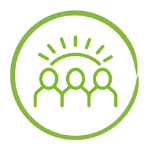 Respond to a growing need
Image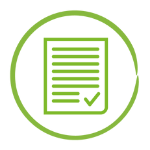 Generate income
What is the AET Partnership?
AET Training Partners have the exclusive right to deliver AET training in their local authority area to professionals working in education settings for children and young people aged 0-25. Partners pay a yearly licence fee to the AET and can charge a fee to delegates or settings for attending training. 
The AET is a social franchise, a network of dedicated professionals and organisations helping education professionals better support autistic children and young people. 
We welcome applications from organisations invested in autism education and experienced in training delivery, such as local authority outreach teams, special and mainstream schools, Post 16 settings, multi-academy trusts, private training companies and not-for-profit organisations.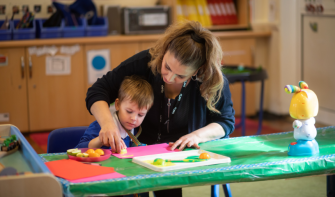 Why become an AET Partner?
Become an AET Partner to:
Deliver a well-established, quality-assured, evidence-based, DfE-supported and CPD certified training programme which holds the voice of autistic people at its heart. 
Provide a 360° holistic offer to your delegates including training, a comprehensive Autism Competency Framework, high-quality Autism Standards and a wealth of practical resources. 
Use frequently updated, interactive training materials of the highest quality featuring videos, case studies, problem-solving scenarios and strategies. 
Be part of a community of respected organisations establishing Good Autism Practice nationwide. 
Benefits of becoming a partner
Quality

Research and evidence-based, the award-winning AET Professional Development Programme was developed by autism education specialists, autistic people, parents of autistic children and education professionals and is continuously being updated. 

The training materials are rich and interactive, contain exclusive videos, case studies, practical strategies and tools. Delegates value the high-quality materials. 

360 approach 

Over 1 in 100 people are autistic and the number of children receiving an autism diagnosis is rising. 

Appropriate SEND provision is becoming increasingly important for regulators, like Ofsted. 

The AET Professional Development Programme's 360° approach helps education settings improve their autism provision on every level, from leadership strategy to staff knowledge and learning environment. 

Legal and regulatory compliance 

The training materials and resources have been created by leading autism specialists, such as the University of Birmingham, Ambitious about Autism and the AET Autistic Young Experts panel, based on the latest research. 

Delegates greatly appreciate that the AET Professional Development Programmes deep knowledge base is complemented by the community knowledge and understanding of the local trainers who deliver them and can enrich the materials with their own narrative. 

Value 

As a not-for-profit organisation, we make the cost of our licences as accessible as possible whilst maintaining the highest level of quality. 

As a social franchise, we ensure that only organisations with a deep commitment to high quality autism education can belong to our Partner Community. 

The AET Professional Development Programme is nationally recognised and endorsed by the Department for Education, the National Autistic Society and Ambitious About Autism. 

Positive ethos 

The AET Professional Development Programme is respectful, person-centred and strength-oriented. It is built on the principle that autism is a difference, not a deficit. 

The development of materials and resources is overseen by the AET Autistic Young Experts Panel, a group of autistic young people who influence and advise our organisation and a board of governors featuring prominent autism specialists and advocates. 

Community 

Our Partner Community includes many highly regarded organisations with established expertise in the field of autism education. 

All our partners have access to networking opportunities and receive continuous support from regional partners and from the AET. 

We share information and best practice and provide personalised marketing support. 
Testimonials
Dr Carla Stavrou
Senior Educational Psychologist for Autism & SLCN, Huntingdon
SEND Service 0-25, Huntingdon and St Ives District Team,
Cambridgeshire County Council
Nicola Morgan-Nash
Lead Advisory teacher Autism & Communication
Somerset & North Somerset
Pamela Simpson, Pamela Simpson, Autism Advisor and Former AET Training Partner Lead for Birmingham CAT
"The AET Professional Development programme focuses on autism as a difference not a deficit. It puts the child and young person at the heart of the process. It is their voice that is heard through the training. The programme is evidence-based and offers a framework for schools to include in their SEN Information Report. 
Evaluations indicate that 98 per cent of those attending strongly agree that the training will have a positive impact on practice and their ability to support children with autism. Demand for the training continues to be high." 
Gary Morrissey, Teaching School Director at The Bridge London
"As a National Teaching School that operates beyond our alliance boundary, we recognised the tremendous potential and seized the opportunity of becoming an AET partner. 
The AET frameworks and standards alongside the meticulous training programmes have added real value to our work in supporting schools. To be a partner in delivering and developing a licenced, quality assured, national programme developed by specialists in the field of autism education gives our trainers and all of our stakeholders' pride and confidence in the integrity, structure and effectiveness of the support and advice we provide." 
Image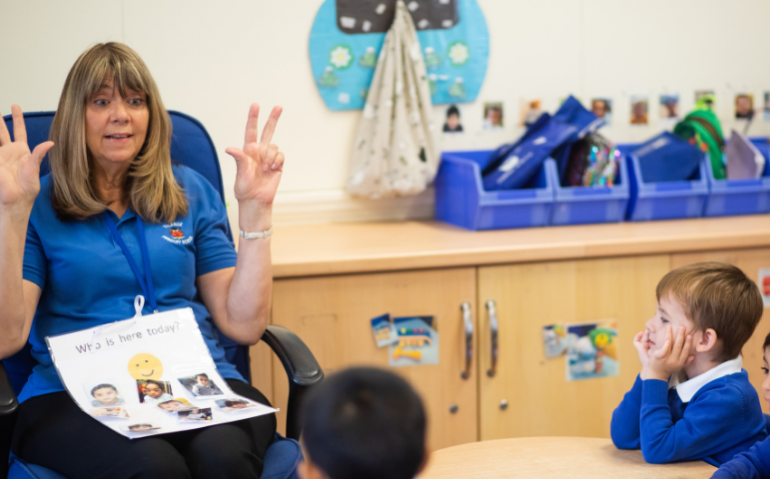 Submit an enquiry form to become a partner
Select 'Become a Training Partner' on our enquiry form to begin the process of becoming an AET Partner.
Read more