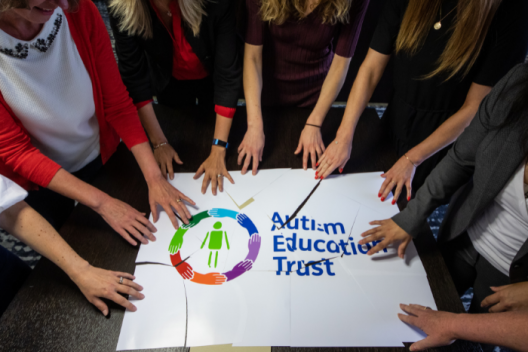 22 Dec 21
2021 at the Autism Education Trust
Early Years
Schools
Post 16
Parents
Inclusion
Coronavirus
Working in Partnership
Building relationships
It's been an eventful year for us all. Discover how the AET responded to coronavirus and the changes which have impacted autism education across the nation and beyond.
2021 has been an extremely busy year for us all. This was a year that has changed our lives in ways we could not have predicted, especially those working within the education sector. Numerous lockdowns and unexpected isolations have interrupted learning, and we have all had to adapt to new flexible ways of teaching. This has included home-schooling, virtual lessons and creative ways of ensuring reasonable adjustments for those that need them. This year has also seen the introduction of the Government's new Autism Strategy. You can find out more about what this means for the education sector in our blog post.
We'd like to take this opportunity to thank you all for your ongoing commitment to autism education and share what we've been up to…
2021 at the Autism Education Trust
Despite this year's challenges, the Autism Education Trust has grown to be bigger and better. We released a new website, a new logo and a number of new resources and materials.
Our new logo was designed by Sam Chow-Ahern, artist and former member of our Autistic Young Experts Panel. You can watch a short interview with Sam explaining the project on our YouTube channel.
Resources and Materials
We have also been growing our collection of additional resources and materials to support good autism practice.
New resources include:
Updated exams and qualifications
Including guidance for teachers and guidance for exam boards, to increase accessibility for autistic pupils undertaking exams at GCSE level.
Early Years and Schools Professional Development Programme
We launched our new Early Years and Schools Professional Development Programme. At the AET, we have used the latest research into autism education, and continue to provide the only DfE supported, CPD accredited, autism training which is co-produced with parents, teachers and autistic young people
As with autism research and the education sector, we are always evolving. We are currently in the piloting phase of these programmes, and we welcome comments from our trainers to improve their experience of the training, and maximise the support of our high-quality professional development programmes.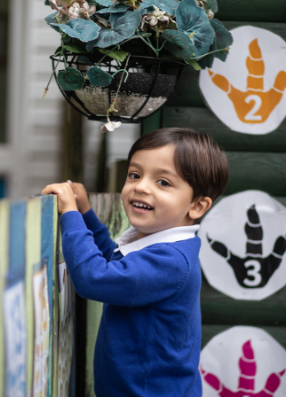 Early Years Professional Development Programme
The Early Years Professional Development Programme offers a set of training modules and resources for those working in various early years settings for children up to 5 years. 
Read more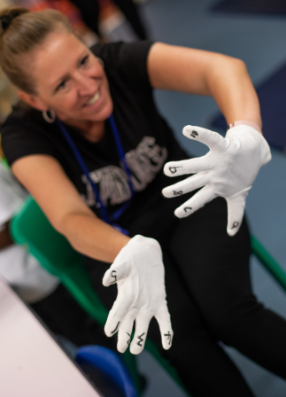 Schools Professional Development Programme
The School's Professional Development Programme offers a set of training modules and materials for those working in schools for pupils aged 5-16.
Read more
Supporting Materials
We have also released new supporting materials, including:
​​​​​​​New Training Modules
Part of this re-development included the introduction of new topic-based training modules:
A module on autism and exclusion

, which asks key causes and suggests preventative measures.  

A module on anxiety

which discusses what is meant by anxiety and how it appears in autistic pupils. What are they key triggers, and how can teachers accommodate in the classroom?
We have introduced our new Suite of Resources for Leaders which has been compiled for leaders and leadership teams within education settings to embed culture change across their provision and support them on their journey to become an outstanding and inclusive setting.
The AET Post 16 Programme
Our Post 16 Partners are still offering our valued Post 16 Autism Training Programme, but we are now in the process of re-development for this too.  
As always, we are working collaboratively with the AET community. We are seeking autistic young people, parents and staff who would like to get involved. You will have the opportunity to contribute to the new training videos and offer feedback on current materials.
If you would like to be a part of the Post 16 training videos, you will need to return your consent by 14th January 2022. Filming will be virtual and it will take place 31st January – 14th February 2022.
Please get in touch with the AET Content Manager, Emma Chantler, if you would like to be involved in the project.
Image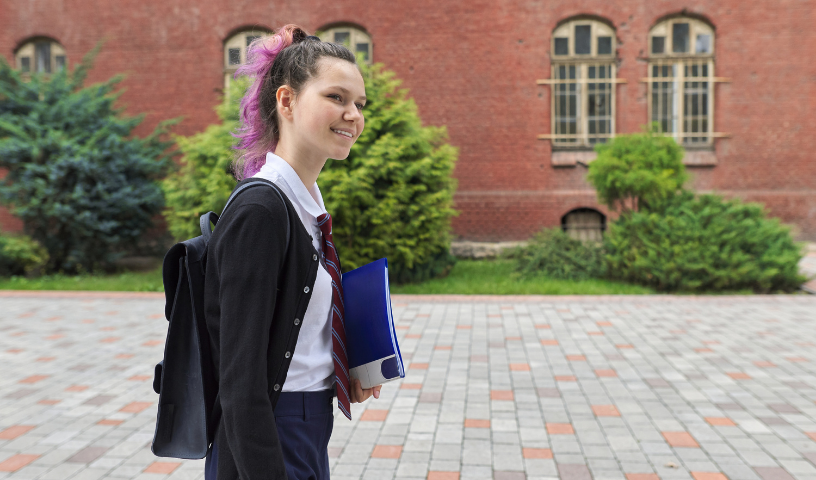 A Growing Community
The number of people trained has grown significantly this year, and we have you to thank! Our national partners have been flexible in delivering modules both in person and virtually, allowing us to continue throughout the pandemic.
We are proud to say that this year, despite the pandemic, we have trained 35,177 people, bringing us to a total of 331,925!
We have also welcomed 31 new Partners, including our first international partner, based in the UAE! We now have a total of 105 Partners spreading good autism practice across the nation and beyond.
Get personalised help with every aspect of your local area's autism education provision
We have introduced a new Strategic Offer for our Local Authority all phases partners. Not only do these Partners receive full, high-quality, implementation support from our Programme Managers, but we can also help you with risk assessments and financial decisions throughout your AET journey.
The Strategic Offer includes a review of your current strategies, or help developing new ones to support you to manage the demand on specialist services and the associated costs.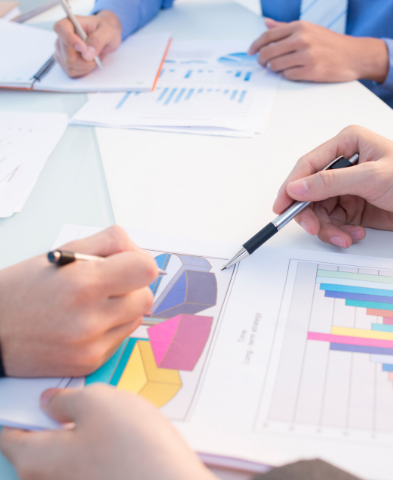 New faces at headquarters
2021 introduced new members to our team. We welcomed team members to our Marketing Department and Administrative Team and we will continue to grow in 2022. You can meet the team on our website.
New minds on the AET Board
We also introduced new members to the AET Board. The Board monitors the AET Programme to determine its strategy, protect its values and both supports, and holds the staff team to account for the delivery of its objectives. Find out more about the AET Board.
The Autism Education Trust Strategy 2021 – 2024
All of these new resources and programmes intend to reflect decisions which were published in our latest Strategy.
Within the strategy, we have identified our top priorities:
To share our knowledge and understanding

To develop the skills of the workforce

To embed positive attitudes towards neurodiversity

To support system leaders
New Partnerships
We are excited to be part of the NHS England Project, in which autism support is being considered in specific NHS regions, and access and tools are being tailored to the need of each area. We are happy to be consulting on this, and supplying our Standards and Competency Framework to support ongoing provision.
The Autism Accreditation Inclusion Award
We are working in partnership with The National Autistic Society to validate your high-quality, inclusive support for autistic children and young people.
The award is based on The Autism Education Trust Frameworks for Good Autism Practice, and achieving it allows you to demonstrate the outcomes you achieve for autistic children and young people in your local community.
Image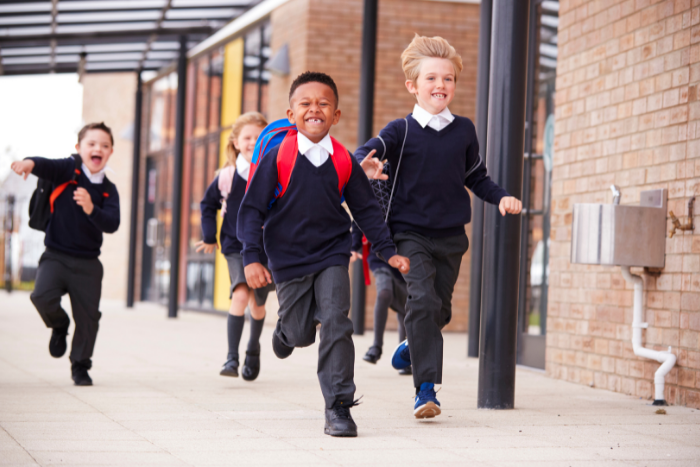 Co-delivery model
The Autism Education Trust will be developing a model of co-delivery within our training. 
This is to ensure that the autistic voice is not only included in the written content of the modules but the content is also co-delivered by autistic young people themselves. We have produced this new form of delivery with our Autistic Young Experts Panel, who help us to place autistic children and young people at the centre of everything we do. Additionally, videos will be introduced to the training to gain the perspective of an autistic person.
Sign up for our newsletter so that you don't miss updates on this exciting new format for delivery.
Thanks for being part of the AET Community in 2021.
We are excited for the projects that 2022 will bring! Please make sure you follow us on social media and sign up to our newsletter to get the latest news in autism education and free resources, as well as announcements about our newest training modules and events.
For now, we wish you a very Merry Christmas and a Happy New Year!