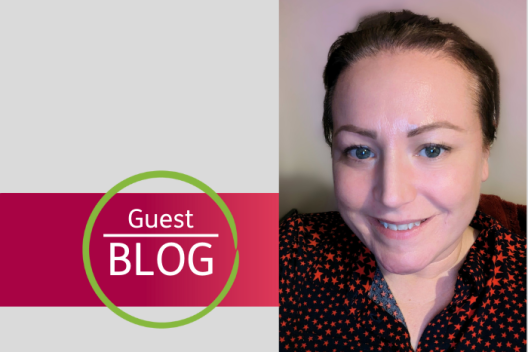 Book review: The Neurodiversity Handbook for Trainee Teachers, by Sarah Alix
AET Programmes and Content Manager, Julie Gibson, reviews Sarah Alix's new book: The Neurodiversity Handbook for Trainee Teachers...
Estimated reading time: 3 minutes, 13 seconds.
Sarah Alix, the writer of The Neurodiversity Handbook for Trainee Teachers, is certainly the kind of authoritative voice on neurodiversity that those new to the teaching profession will benefit from hearing.
Sarah has a combination of personal and professional experience of autism, that makes this book such a compelling read.
She herself is autistic, being diagnosed only a few years ago, and she also has extensive experience of autism, ADHD, dyslexia and general anxiety disorder within her family. Added to this, she is an education professional with over twenty years of experience in the field.
Sarah has been a youth worker; teacher; behaviour support advisor; and works for a University as a Senior Lecturer and Deputy Head of their Education Department. She is also a Senior Fellow of the Higher Education Academy, a graduate member of the British Psychological Society and a Fellow of the Chartered College as well as being a trusted voice as part of our Autism Education Trust Expert Reference Group and Schools Reference Group.
As such, she is certainly well-placed to write for trainee teachers on the subject of neurodiversity. 
As a consequence of its author's extensive experience, the book, for teachers, is the ideal combination of theoretical perspectives on autism; discussion of evidence-based practice and practical classroom application.
It is exactly the kind of book that educational professionals need, to understand what it is to be neurodivergent and how teachers can support their neurodivergent students, in their classrooms on a daily basis.
It is written from the perspective of neurodiversity being a difference and not a deficit and advocates for creating environments that enable and support students and teaching that is adapted to individuals. 
Aimed at trainee teachers, the book is helpfully divided into sections depending upon experience, building the knowledge and confidence of its reader and making it easy to dip into and come back to.
There are helpful glossaries and useful summaries as well as case studies and examples, making it an understandable and practical resource – exactly what every hardworking trainee teacher needs. 
Sarah leads the reader through the key concepts step by step, explaining theory clearly, before moving straight on to how it applies in the classroom and the practical strategies that all teachers – and especially those new to the profession – want.
The book is not just a collection of top tips, however, as it is experiential in design, embedding the learning of the reader within the context of self-evaluation and improvement as a professional. In doing so, it draws on the design of teacher training programs and contains discussion points, so that it can be used as a practical tool in meetings between the trainee teacher, their teacher mentors and providers.
It also helpfully references the teacher standards and Core Content Framework, making it a really useful resource for trainees at this stage in their professional development. 
The content and guidance provided by Sarah covers not only key information about what neurodiversity is and how and why students should be supported but also the impact of anxiety, adverse childhood experiences (ACES) and the application of current learning theory to support neurodivergent learners.
The book culminates in exploring possible career pathways into working with neurodivergent learners and ways of promoting inclusivity for the neurodivergent community more generally, which is clearly Sarah's vision in writing the book. 
Sarah states in her foreword that she has written this book with the belief that education is where it all starts and if we can get it right in the classroom then that inclusivity will permeate into society more generally.
She states her conviction that inclusive education will make a difference to thousands of individuals each and every year. Sarah has certainly made moves to achieve this in the writing of this book for our next generation of educators.