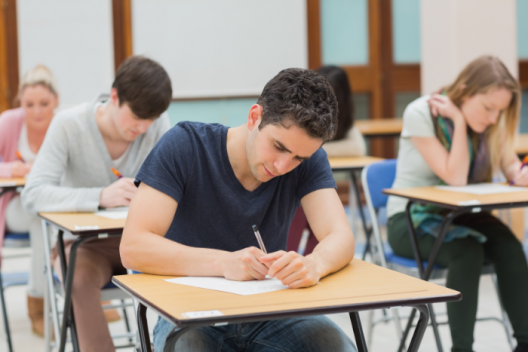 Latest news from Ofqual: advance information for GCSE, AS and A level subjects
On the 7th of February the DfE has announced that exam boards will publish advance information for all GCSE, AS and A level subjects, with the exception of GCSE English literature, GCSE history, GCSE ancient history, GCSE geography and art and design.
Ofqual has published the following documents on advance information:
letter to exam boards - This letter informs the exam boards of the requirement to publish, on 7 February 2022, information in relation to the content that will be assessed in the summer 2022 exams.
A postcard to share with students and parents  

showing the measures that have been made to help students in England with exams in GCSEs, AS and A levels
Ofqual has also published a refreshed version of a guide for students: coping with exam pressure, which was produced in conjunction with Professor Dave Putwain, a researcher (and a former school and college teacher) at Liverpool John Moores University.
Please share these resources with your members and networks.
Advance Information Postcard
Click here to open a PDF version of this document and view it using our accessibility toolbar.
Image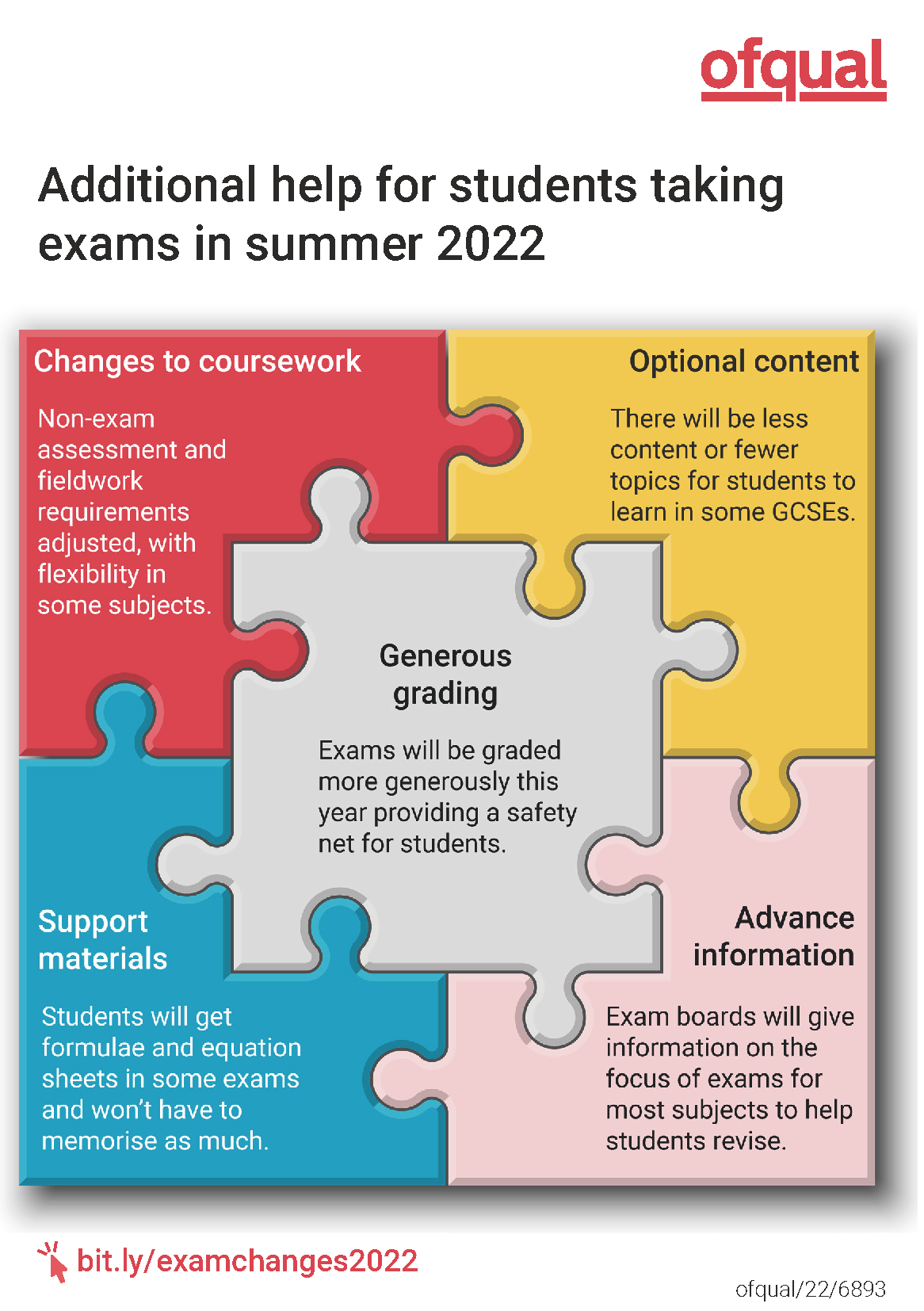 AET Exam Accommodations
Our Exam Accommodations Resources offer advice and guidance for supporting autistic children and young people through their Examinations.
Want more updates on exams and qualifications and other news in Autism Education?