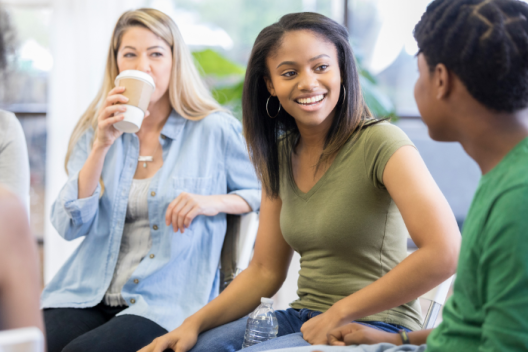 Support for the parent and carer community
Reading time: less than 00:01:00
Autism Central
As the experts in autism education, The Autism Education Trust is delighted to be the designated Autism Central partner trusted to provide the parent and carer community with reliable and accessible resources to help them understand and navigate the education system for their autistic young person.
What is Autism Central?
Autism Central has been set up by nine leading not-for-profit organisations in the UK and commissioned by NHS England's Workforce, Training and Education Team. 
Autism Central's aim is to offer parents and carers of autistic people easy access to autism education, training and support.
The Autism Central website is a gateway to information on autism - from articles and training materials to contacts in your area.
Autism Central also runs a peer education programme, where families of autistic people share their knowledge and experience with other families in their area via regional hubs. 
Autism Central's vision is a world where parents, families and personal assistants of autistic children and adults are knowledgeable about autism, skilled to navigate services and empowered to maintain both their own well-being and the well-being of the autistic person they support.
For more details on Autism Central: Autism Central for parents and carers | Autism Central