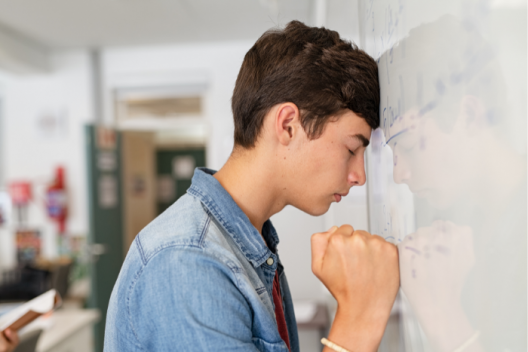 Support for Professionals
School Exclusions: School Stress and Anxiety
Schools
Parents
Anxiety
Understanding emotions
Social understanding
School Exclusions School Stress and Anxiety
School Stress and Anxiety – school refusal and impact on family life
Autistic pupils can find navigating the social world of school confusing and difficult. Although they may appear to be coping at school, autistic pupils can experience high levels of stress and anxiety.
Often, their emotions remain bottled up until the end of the school day and released when they are at home, as here they feel fully loved and accepted. Families can see different behaviour at home to that at school and this can be distressing and even endanger families. If the triggers for this behaviour are not identified and addressed at school, it can lead to regular school refusal and mental health difficulties. 
Here, we look at school life, and how that can impact on an autistic pupil's differences and behaviour. We also talk about some common reasons for increased stress and anxiety together with strategies to overcome barriers to inclusion.