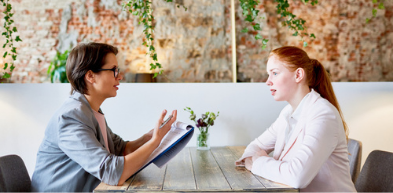 21 Jul 21
Impact on Marginalised Families with Autistic Children – ACER
Social understanding
Individual staff development
Leaders and Leadership Groups
The University of Birmingham intends to gather the expertise of school staff and Local Authority Education (LEA) professionals, and use the research to lobby future policy and help the AET develop Practitioner Guidance. Discover how you can have your say…
We asked Simon Wallace, a member of The Autism Centre for Education and Research (ACER), to describe their ongoing research project.
The Autism Education Trust are partnering with the University of Birmingham on this research and a report, including practitioner guidance, will be produced as well as a set of tools for schools to work with marginalised families. We also hope that some of the findings can be used to lobby government for more direct support to schools for working with those families who are often in greatest need.
The Autism Centre for Education and Research (ACER) team at the University of Birmingham have been recently conducting studies into areas that impact marginalised families with autistic children the most.
Over the last two years, Professor Karen Guldberg has been looking at the effects of educational exclusion and Covid-19 on families with autistic children and young people. She and her team have been hearing about the disproportionate financial impact that families are facing and the struggles they experience holding down a job.
Dr Prithvi Perepa is a leading national voice on how families with autistic children and young people from different ethnic backgrounds experience barriers to accessing services and how they perceive their child's autism. The work of Professor Guldberg and Dr Perepa is identifying gaps in our research knowledge and they realise the need, particularly in such challenging times, to learn more about the lived experience of marginalised families and what schools are doing to support the needs of these children and young people.
This year, Professor Guldberg and Dr Perepa received funding from UK Research and Innovation to understand more about how schools and Local Education Authorities are working with families who have autistic children and are marginalised because of ethnicity, language, socioeconomic status or care status.
In the first phase of this project, they are inviting teachers and Local Authority Education staff to contribute their experiences and recommendations via questionnaires and online interviews.
If you are school teaching staff working in an English school, you can complete that survey here:
If you are Local Authority Education staff working in England you can click on the survey link here:
Local Authority Education staff survey
At the end of the survey there is an option for you to leave your email if you are willing to take part in a 30 min online interview.
The next phase of the project, starting after the summer holidays, will be to conduct interviews with parents who fall into marginalised status and who we often don't hear from in research.