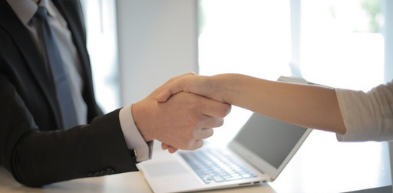 11 Jun 21
The Transition to Employment Toolkit – tackling low autism employment rates
Interests and information processing
Transition
The brand-new Transition to Employment Toolkit strives to improve opportunities for autistic people in their professional life. Through this collaborative project, Ambitious about Autism and Autism Education Trust intend to help tackle the low autism employment rate, which is currently at 22% according to the Office for National Statistics.
We asked Clare Caccavone, Programme Director at Ambitious about Autism, to tell us a little about the project… 
During the strangest year of my professional life, my team and I began work on a year long project on a resource which aims to reduce the risk of autistic young people becoming NEET (not in employment education or training). As a founding and strategic partner of the Autism Education Trust we are always proud to work in partnership to achieve better outcomes for autistic young people.
The project, funded by the Department for Education, began in April 2020 during the first lockdown, in response to the global coronavirus pandemic. We would usually have arranged focus groups in person, with young people, post 16 professionals and parents or carers, with the usual snacks and drinks to keep us all going!
Instead, we found ourselves online seeking feedback on a huge document, via email, small meetings or on Zoom or Teams which enabled us to reach a much wider and varied audience.
After researching and developing the content we sent out phase one testing and further refined the resource with final input and sign from our autistic Youth Patrons.
The resources have been created for three audiences:
Professionals working with autistic young people on the transition into work experience and/or employment.
Young people who may or may not require support to access work experience or employment.
Employers who host work experience or hire autistic young people.
As the impact of the coronavirus pandemic emerges there is no doubt that employment outcomes will worsen for autistic young people. Employer understanding of autism is key to reversing this trend so please share the resource among your employer contacts.
The resources are available via Autism Education Trust and the Ambitious about Autism website.