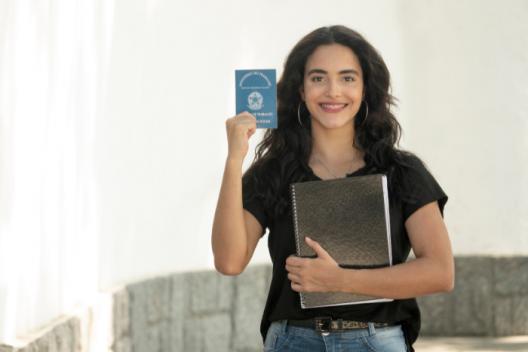 Transition to Employment Toolkit
The brand-new Transition to Employment Toolkit strives to improve opportunities for autistic people in their professional life. Through this collaborative project, Ambitious about Autism and Autism Education Trust intend to help tackle the low autism employment rate, which is currently at 22% according to the Office for National Statistics.
The resources will help employers to develop their awareness and understanding of autism. They will support the hiring and retaining of talented autistic young people, and help more autistic young people access sustainable and meaningful employment opportunities.
These resources are also relevant for autistic young people, their parents/carers, teachers, and other relevant professionals to support a young person to make informed choices about their future employment opportunities.
Transition to employment toolkit
When they leave school, too few autistic young people carry on into further education, employment or training. Our Transition to Employment toolkit aims to tackle that problem.
It has been developed to support those working with autistic young people to understand their needs and help them onto the job ladder, or into further training or education.
It includes resources for employers, post-16 careers and employability professionals and young autistic people themselves. The toolkit can be used as a whole, or as separate parts relevant to you. You can use all the resources in a section, or just the ones relevant to you or the young person. The editable templates can be adapted to each young person's level of understanding and support needs.
Employment toolkit for young people
Preparing for your journey onto college, university, a training course or employment can feel overwhelming. The toolkit for young people is designed to help prepare you for successful careers guidance sessions and work experience placements.
There are two parts to this toolkit: Part one includes resources for you to develop and complete with guidance from a careers and employability professional. Part two includes information and support to prepare you for a work experience placement, such as interview preparation and advice and support for communicating your needs in the workplace.
Employment toolkit for employers
This toolkit has been designed to support employers who are recruiting diverse talent. We want autistic young people to have better access to work experience and paid employment and these resources provide employers will the tools to make their workplace more inclusive.
They can be used by the employer themselves, or in collaboration with an autistic young person and a post-16 careers and employability professional.
Employment toolkit for professionals
We want to ensure there is better career advice available for all autistic young people that is tailored to their needs.
Building rapport and really getting to know the young person is critical for this success and our transition to employment resource can help achieve this.
This toolkit provides information and editable templates for careers and employability professionals to identify young people's aspirations. This includes their likes and interests as well as their skills and experience in employment.